Custom software development for travel and hospitality
As a trusted partner for travel, tourism, and hospitality businesses, we are recognized for our expertise in UI/UX design and software development within the industry
Our services
We approach travel and hospitality software development with utmost care and meticulous attention to detail, ensuring optimal results. Explore what our team can do for you.
Innovative software solutions for travel companies
The modern travel industry presents numerous challenges, which we tackle through custom travel software development. Discover how our solutions can help you reach new audiences, optimize internal processes, and enhance customer satisfaction.
Case studies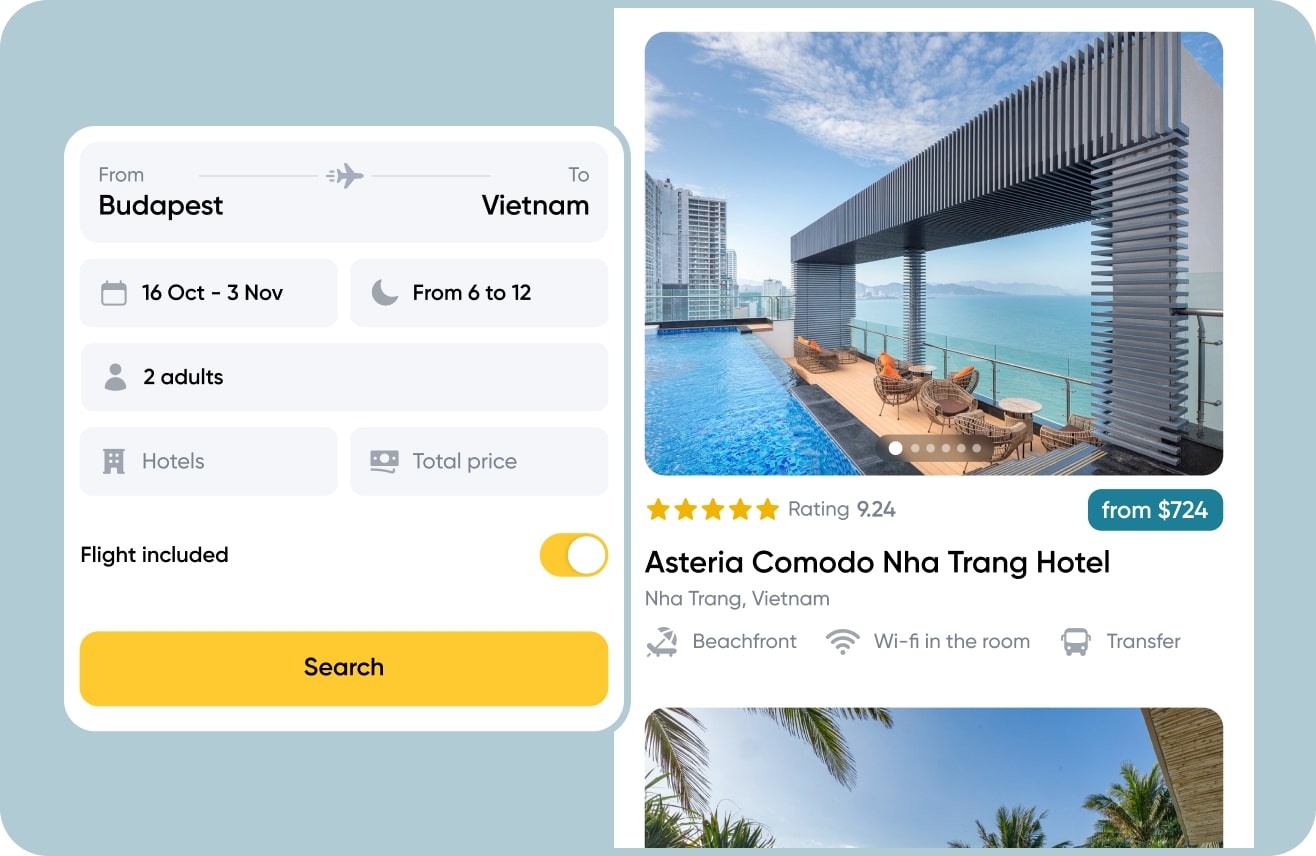 How we managed to build and maintain 16 apps for a travel agency
We developed a distributed system of mobile apps co-branded with the names of renowned tour operators in Europe.
73%
bookings made via mobile apps
+55%
increase in repeat bookings
Reimagining the booking process for a luxury travel agency
We designed and built an innovative booking system that simplifies the booking process and automates operational tasks.
FAQs
I want to keep my project confidential. Can we sign an NDA?
Why choose a travel-specialized agency over a general one?
What travel companies do you work with?
Are you an outsourcing company?
Do you work with travel and hospitality both?