5 real-life examples of digital transformation for travel agencies
Alexander Ragin
May 19, 2023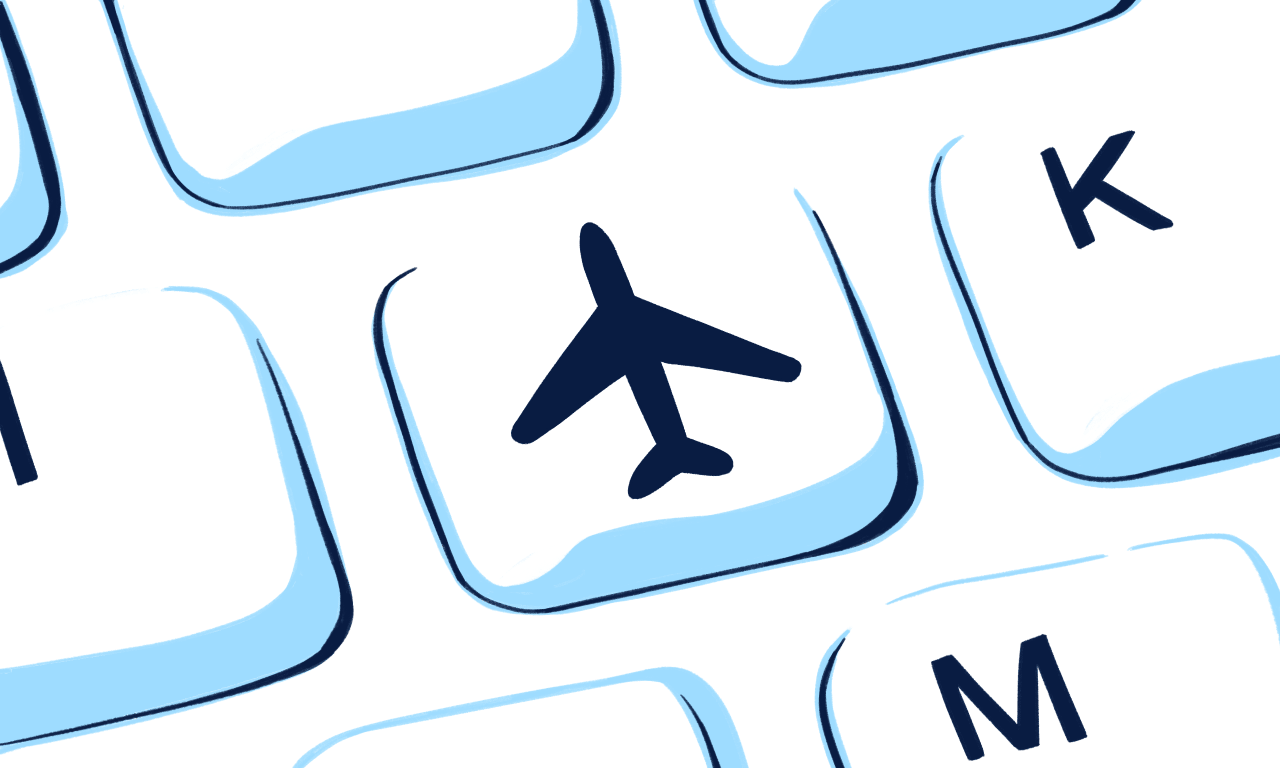 Successful businesses have been adapting to new technologies for decades, but the COVID-19 pandemic propelled digital transformation like we've never seen before. For the travel industry, the demand from customers for more efficient and remote tools cannot be ignored. Nowadays, customers expect nearly all of their services digitally, from how they book their tickets to how they sign their travel documents. Travel agencies must keep up in order to thrive.
Thankfully, there are plenty of digital solutions and strategies to satisfy those needs while still growing your profit.
What is digital transformation?
If you are not yet familiar with the term, digital transformation is the adoption of digital technologies by a company, which leads to changes in the way the company operates.
Think of taxi services. Before the growth of the internet the only way to get a cab was to call an operator via phone. Nowadays there's no need for an operator at all — you can order an Uber with just a few taps on the screen.
Digitalization is happening all around us, and this trend is going to continue. According to predictions published on Statista, worldwide spending on digital technologies and services will continue to increase: it has doubled since 2017 and will triple by 2025.
There are multiple reasons for this growth. The recent COVID-19 pandemic was a massive contributing factor, as it rapidly increased the need for remote services and digital operations.
Why is digital transformation important for travel agencies?
The travel industry is no stranger to digital transformation. Nowadays, basically everything can be done via a smartphone app: ordering food, buying tickets, comparing travel packages — you name it! In this environment there's no place for an old school travel agency.
Modern travelers expect quick responses from the comfort of their couch, and travel companies have to adjust to that expectation. When customers needed to know the rules and regulations of different countries and make changes to their bookings during the pandemic, it was the companies who quickly provided all that information in a user-friendly way and offered excellent digital help services that came out on top. Post-pandemic, customers are accustomed to speedy communications and have learned to expect it.
As well as excellent digital customer service, the more functionality your website or app can offer, the more people will use it, since it's so convenient. For example, if your travel agency allows customers to sign the required documents via an e-signature system while your competitors don't, it's clear who the customer will choose.
But it goes beyond the customer. Introducing new digital solutions can make your work easier — any company will benefit from automating manual and laborious processes.
5 examples of digital transformation in the travel industry
There are plenty of digital transformation examples for travel companies, but we will focus on a few that could truly transform most agencies. Let's take a look at the digital transformation trends and technologies you can't afford to ignore.
CRM system implementation
Every good manager knows how important it is to have the tools to record and monitor processes at work. Without an efficient customer relationship management (CRM) system, things can get messy, fast: problems start appearing out of nowhere and finding solutions to them is time-consuming, costly, and painfully avoidable.
A CRM can automate client interactions and optimize marketing and business processes. These systems keep track of everything, including a travel agent's KPIs, deals, customer bookings, documents, requests and complaints. It allows you to keep all of this data in one place, and makes searching for particular pieces of info much simpler.
You can even get your very own custom CRM, designed specifically for the needs of your company.
Automated document signing
A simple way to improve customer satisfaction is to provide your customers with a quick and easy tool to deal with all of their important documents. It's way more convenient for them (and you) to sign or send documentation remotely than via post. Combine a document tool with your CRM system to keep all of those signed documents in an easy-to-access, secure space, and you've got yourself a time-saving combo.
Ready to start your company's digital transformation journey?
We're here to help. Contact us to develop the best possible solutions for your travel company.
Online booking systems
People love the comfort and control of booking their travel through their smartphone or computer. Allowing your clients to do just that is a no-brainer in today's world. An easy online booking system will attract new customers, while also making the booking process much more efficient for your staff.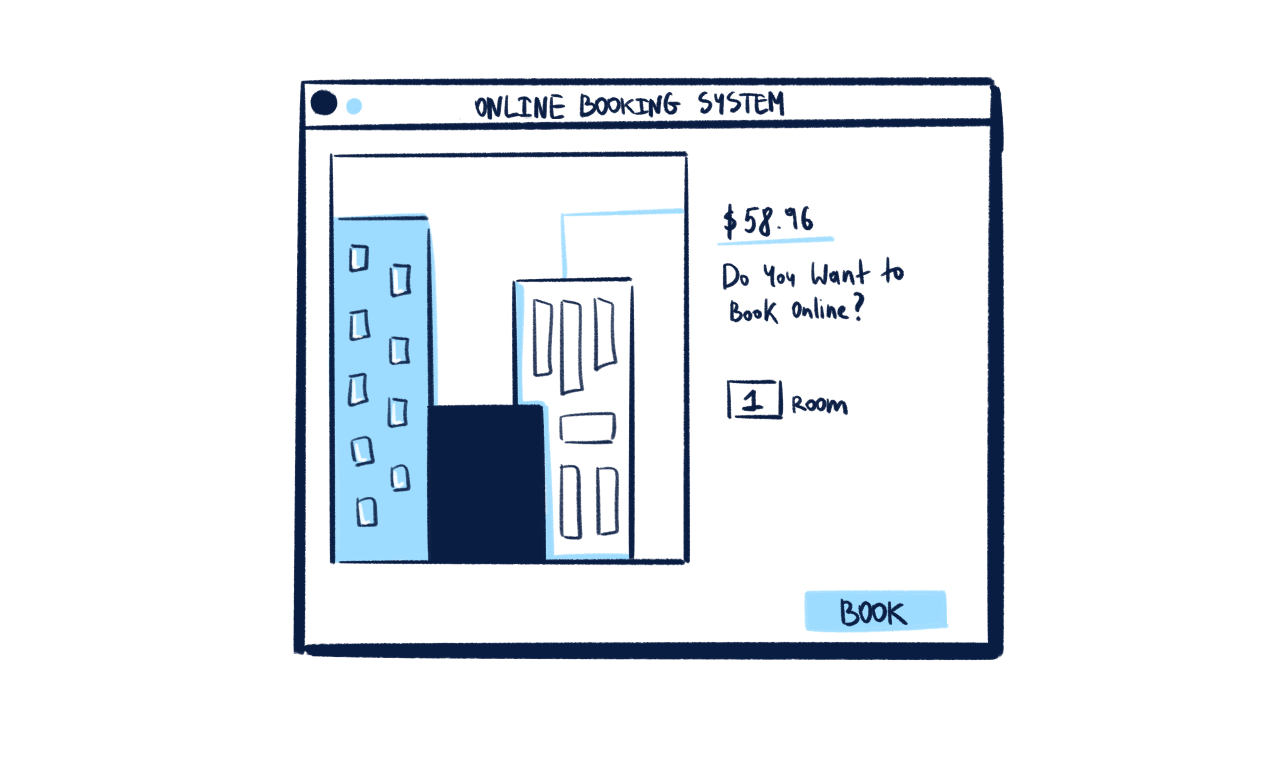 Our top tip here is to implement as many payment methods as possible. Customers love choice. A popular BNPL (buy now, pay later) option would be the cherry on the cake. But don't just take our word for it — according to recent Amadeus[/blog/amadeus-api-integration-get-started-with-the-global-distribution-system] research, 68% of travelers are ready to spend more on traveling if a BNPL option is available.
Mobile apps
It's impossible to list the most important digital transformation examples for travel agencies without mentioning mobile applications. There is an app for everything nowadays, and travel companies using mobile apps is no news.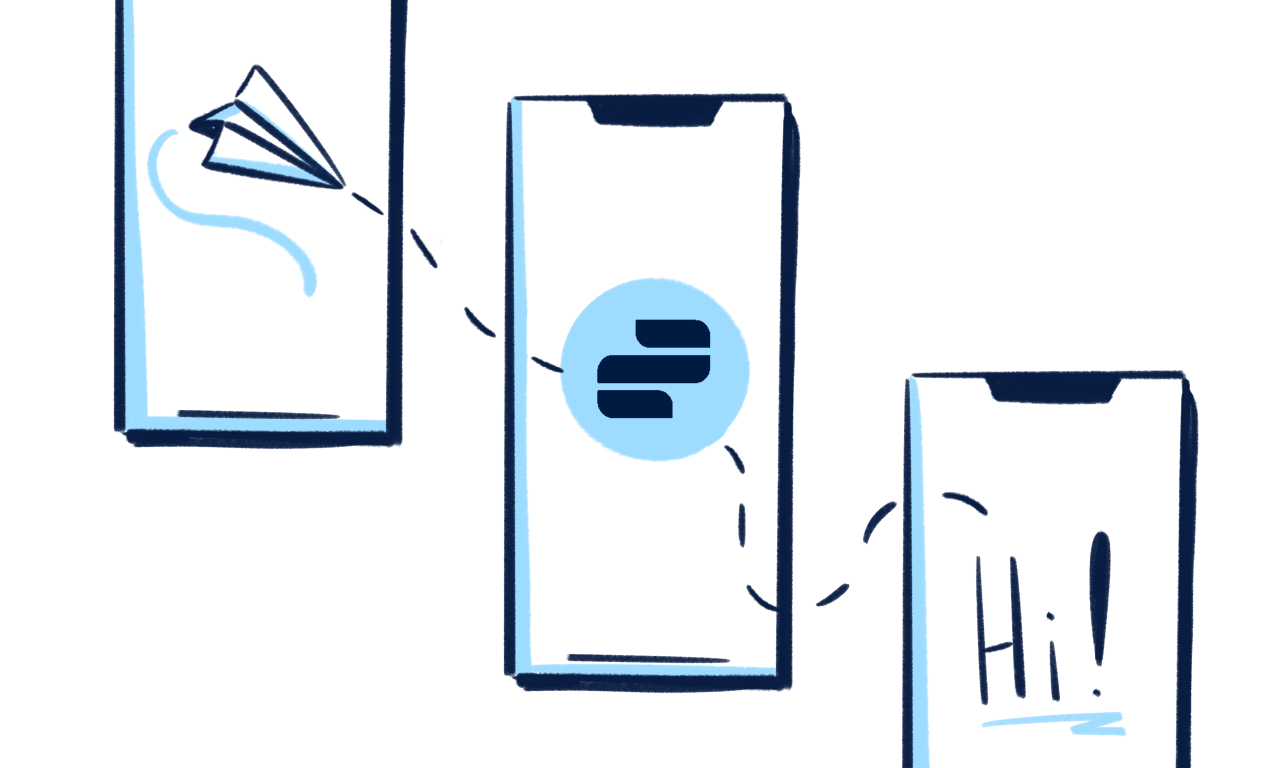 Apps work a lot faster than websites on smartphones, and come with an array of tools to meet your customers' needs. Personalized offers, push notifications, easy payments, geolocation — you can implement all of these features within your app to increase customer loyalty. Considering the upward growth of the mobile market, it's sensible to start developing an app for your travel business as soon as you are able to.
Word of advice: when you decide on developing it, you can make an app prototype to have a better understanding of the final product beforehand — here's how it's done.
Automated and optimized marketing
The last one on our list of travel company digital transformation examples — but not least! By automating your marketing efforts and optimizing your comms to what your customers actually want, you'll save considerable time and money. It's also more effective for engaging potential customers. Why not send payment reminder emails automatically to free up your booking team? Or target your promotional emails to specific audiences to generate more leads?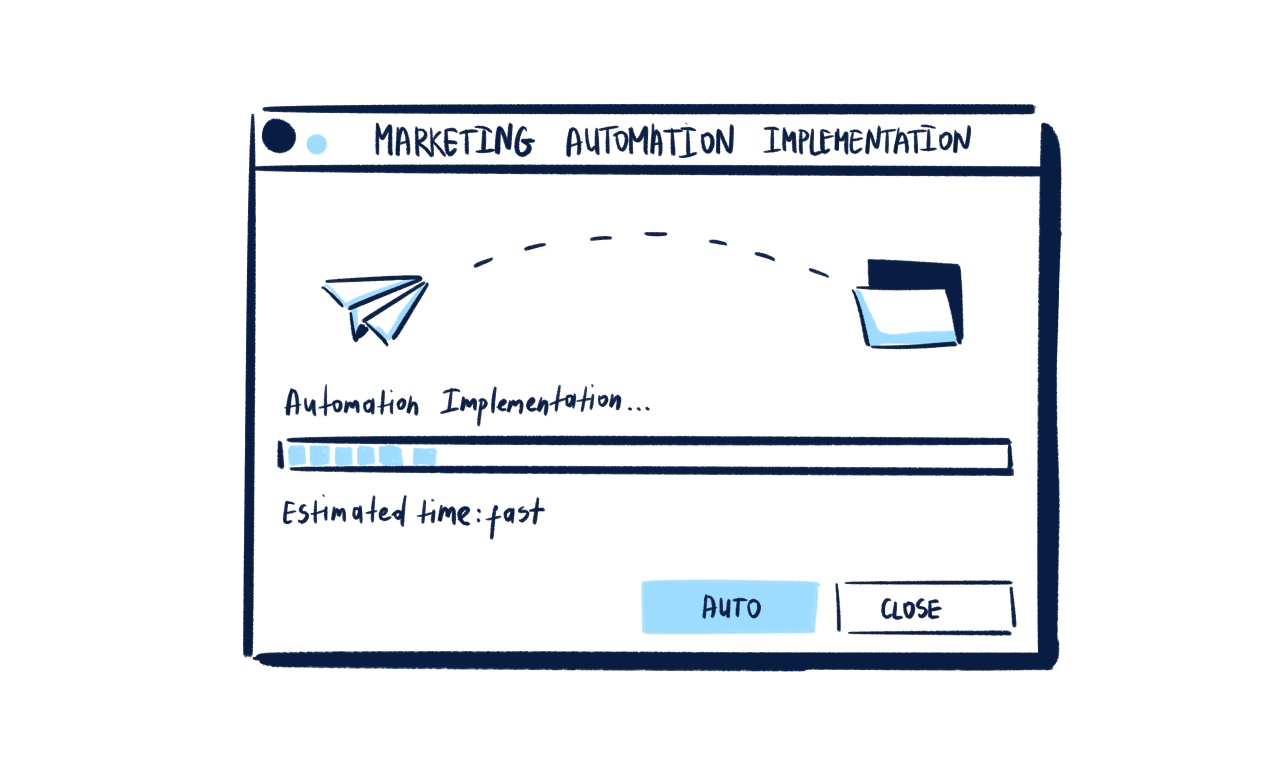 Our experience
A few years ago a founder of a travel agency approached us. Their company had been using an old CRM system for too long, and they were in a desperate need for a new one.
The old system performed poorly, was difficult to understand, and felt clunky to use. This was causing huge issues for staff — some managers left the company because the system made it hard for them to do their job, and it took newcomers far too long to learn how to operate it. The system was also buggy and unreliable.
We began building an entirely new, custom CRM system for the company. We ensured it would be intuitive, easy-to-use, and responsive. It wasn't just about the design, but the functionality too — we added new features to store customers' documents, calculate agents' commissions, and send reports straight to the accounting department.
This transformation was a huge success. The new CRM system allowed the company to process up to 23% more bookings through its team of 150 agents, all without hiring additional staff.
Conclusion
Digital transformation is an inevitable part of business growth, and that includes travel businesses. New digital tools can provide a much better experience for customers and make travel agencies' work more streamlined and efficient, while giving them an edge over their more conservative competitors.
Here at Zoftify, we focus on helping travel companies grow, and have vast experience in creating products to make businesses thrive in challenging markets. Our digital product development agency recently built a successful, custom CRM system for a large travel agency, which boosted bookings and staff satisfaction. We know the challenges you're facing and can help you overcome them with the exact tools you need.
Got a model of your ideal digital tool, but need consulting?
Contact us, and we'll help you at every step of your company's transformation process!
FAQs
What is digital transformation in the tourism industry?
Digital transformation is the implementation of new technologies by a company that results in changes in how this company operates. For example, after the COVID-19 pandemic the tourism industry had to shift towards remote operations so the customer wouldn't need to come into the booking office. Many businesses have a transformation roadmap of technologies they want to implement over a certain period to stay ahead of the competition.
What are some digital transformation examples in the travel industry?
The best examples of digital transformation for travel companies include new CRM systems, mobile apps designed for travelers, online booking systems, e-signature tools, and marketing automation. Travel agencies can benefit from all of these.
How is digital transformation changing the travel industry?
In a crowded market, travel companies need to keep transforming to stay ahead of the competition and meet customers' needs. Some try new travel agency niche ideas, others rely on infrastructural changes, but everyone needs technological updates. By implementing various digital transformation solutions for travel, a travel business can attract new clients, retain existing ones, and make life easier for staff.
Alex loves travel and tech and founded Zoftify to help travel companies use technology more effectively. Before this, he worked in tech consulting, where he led international mobile development teams.