7 niche travel agency examples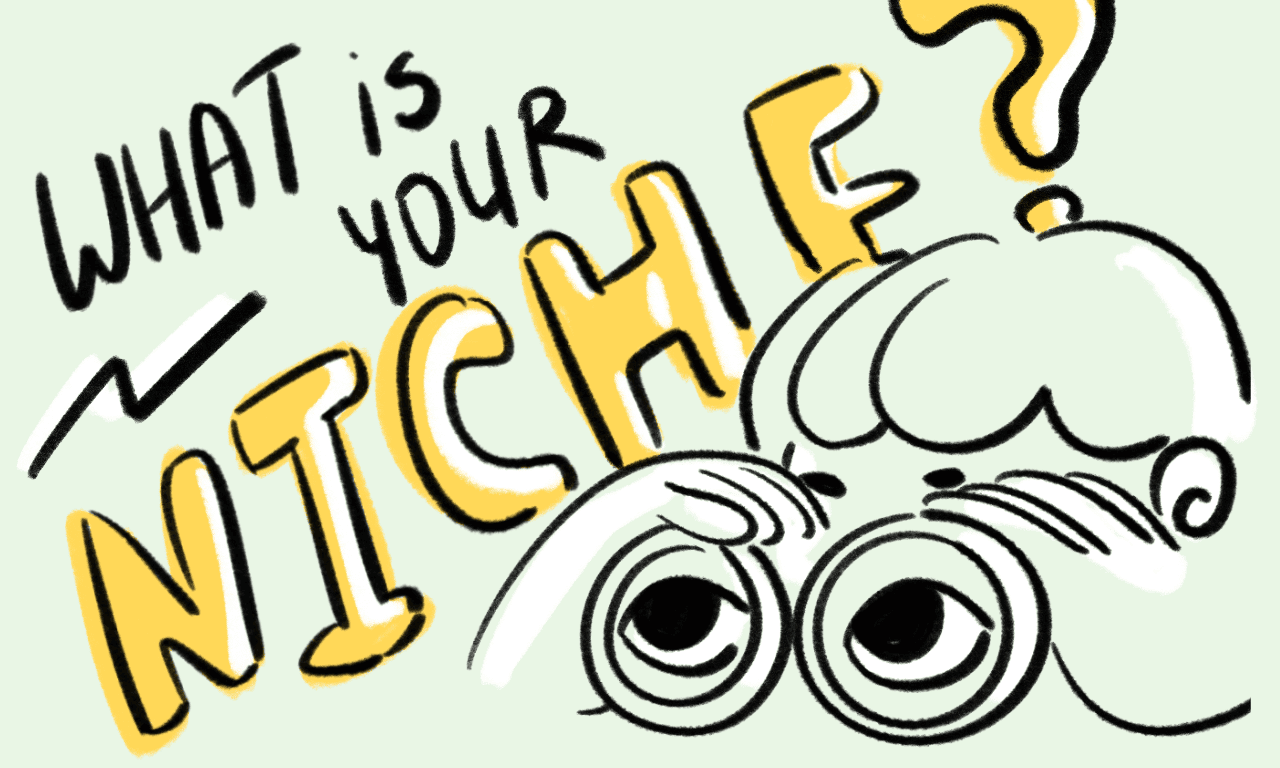 The tourism market is huge, but fiercely competitive. The leading names are established tourist agencies that have been operating for decades with thousands of clients, so it can feel daunting to even enter the field. The good thing is that you don't have to squeeze your shoulders to fit in, and can instead reach a different market by starting a niche travel agency.
Specializing in a certain niche can give you an advantage. It allows you to carve a space for yourself in the industry and puts you in a good position to attract clients. It allows you to avoid competing with the giants, while still appearing as a worthy service provider. Here's how it works.
Benefits of choosing a niche
Credibility. As with every narrow specialization, travel niche operators have the advantage of expertise: specialists know everything about organizing niche tours while regular travel agents take a much broader and less detailed approach. Chances are, you will know much more about your specialism than your big competitors, and you can pitch yourself as a trusted and experienced provider.

Deep expertise. In other words, this narrow expertise helps establish your reputation. When looking for a very specific type of experience, tourists are likely to search for the best niche travel agency for their needs — the one that has provided that perfect experience regularly, for many years. Deep expertise gives you the upper hand in comparison to big travel companies.

Loyal audience. Needless to say, as a niche travel company, your audience will be smaller, but it will also be much more loyal and invested in your tours. This will allow you to take a personalized approach, which will increase customer loyalty even further. You can target the Gen Z travelers, cater to female audiences, or anything else — more focus means more attention to details big travel companies might overlook.

Higher returns. Specialization and customer loyalty can also allow you to earn more money: travelers who are looking for a niche experience are often willing to pay more for exactly what they need — and your company may be the only one able to offer them that.
Now, if you find yourself wondering how to choose a niche for a travel agency, check out the next section!
Niches for travel agencies to specialize in
There are so many possible niches that you could explore, but we're going to look at our favorite travel agency niche ideas — the ones we think are most promising.
Ecotourism
Nearly all of us are concerned about the environment, and ecotourism is on the rise. It's no wonder that ecotourism is one of the most promising travel niche trends. The global market for ecotourism was estimated around 181 billion U.S. dollars in 2019, and, according to Statista, will grow more than 80% in 2027. This niche certainly has good prospects, but it also requires a lot of research and constant attention to detail.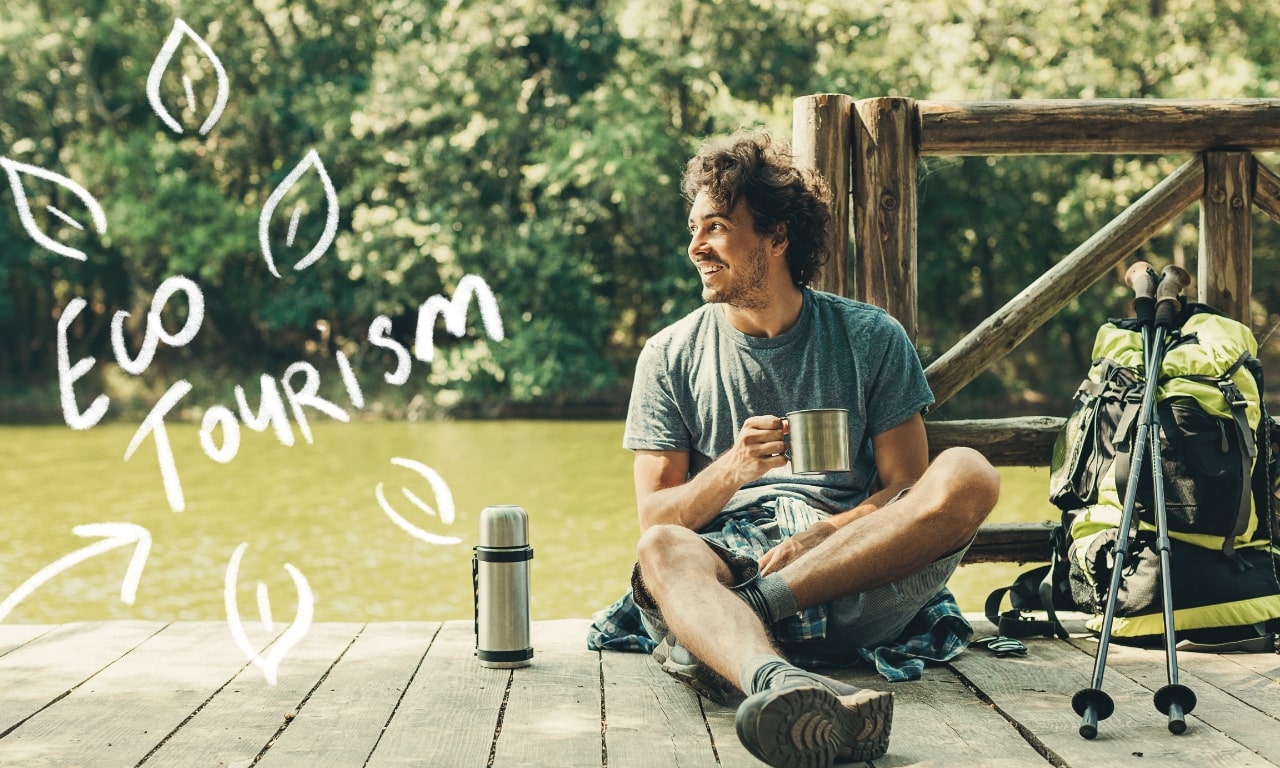 Ecotourism is about sustainability — exploring untouched places, being in nature with minimal impact, and often taking part in conservation activities. When it comes to organizing tours, it is your duty to ensure that those principles are respected — you should strive to minimize the possible negative environmental impacts of any tour. Provide eco-friendly transportation and accomodation options, and prioritize recycling and renewable energy sources — this is where new travel agency software like mobile apps can help you. Beyond your offerings, you should show that your company cares deeply about the environment through its brand and values.
Gastro tourism
Trying local food and beverages is one of the most exciting parts of any adventure, but for some niched travelers this is their entire reason for a tour. Countries like France, India and Italy are well known for their cuisines, and many tourists are willing to travel far to try famous foods right where they are made.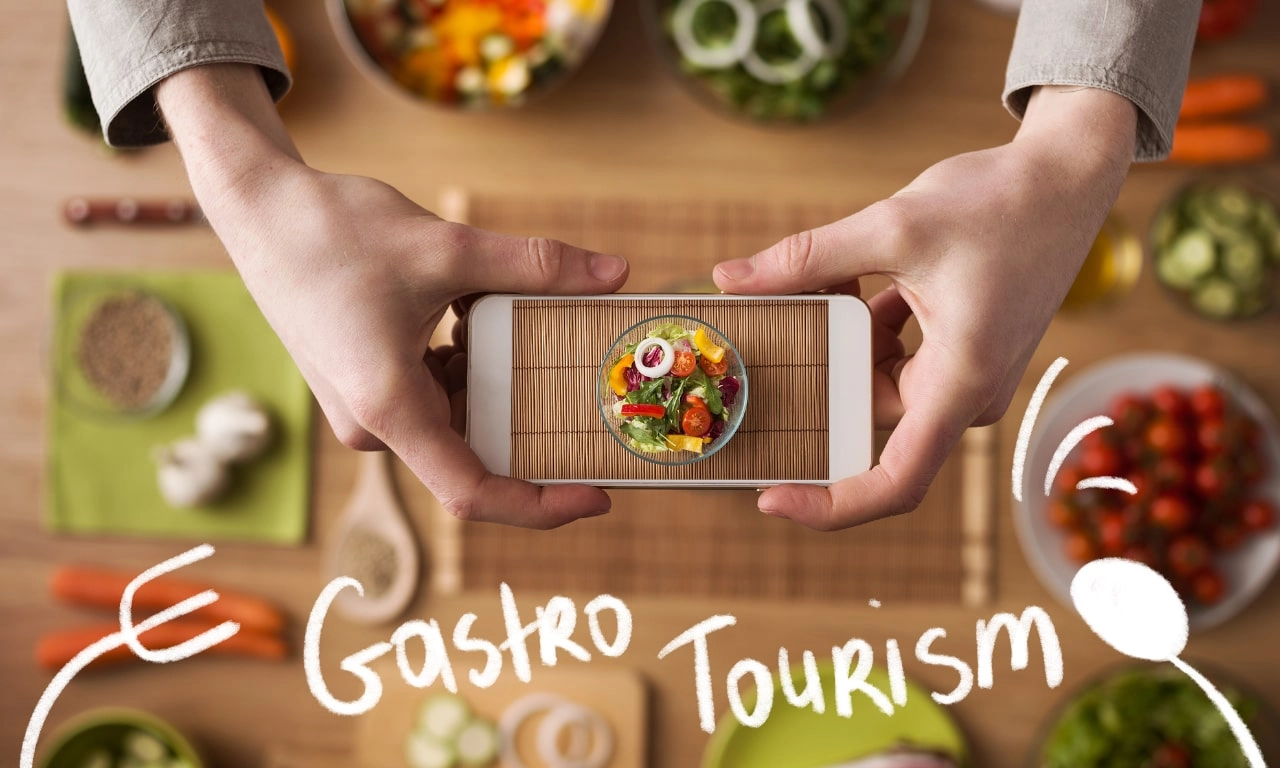 There are lots of ways to make gastro tours memorable and unique: they can include cooking classes, food and beverage festivals, traditional dining ceremonies and so on. There are also plenty of sub-niches within the niche: you could focus on dessert discovery trips, beer tours, native cuisine adventures — the list goes on and on.
Your main concerns here are health and safety and dietary requirements. When you organize any food tour, you need to make sure you understand where the food has come from and that it's safe for all your customers to eat.
Music tourism
Organizing tours themed around music is a great idea for multiple reasons. First of all, the sheer number of music events around the world means you'll always have a focus for your tours, and there are plenty of music-lovers willing to visit them without wanting to organize the trip themselves.
Plus, music tours are highly marketable. It's easy to market a trip to a festival or concert when your customers are already fond of the musician or performer.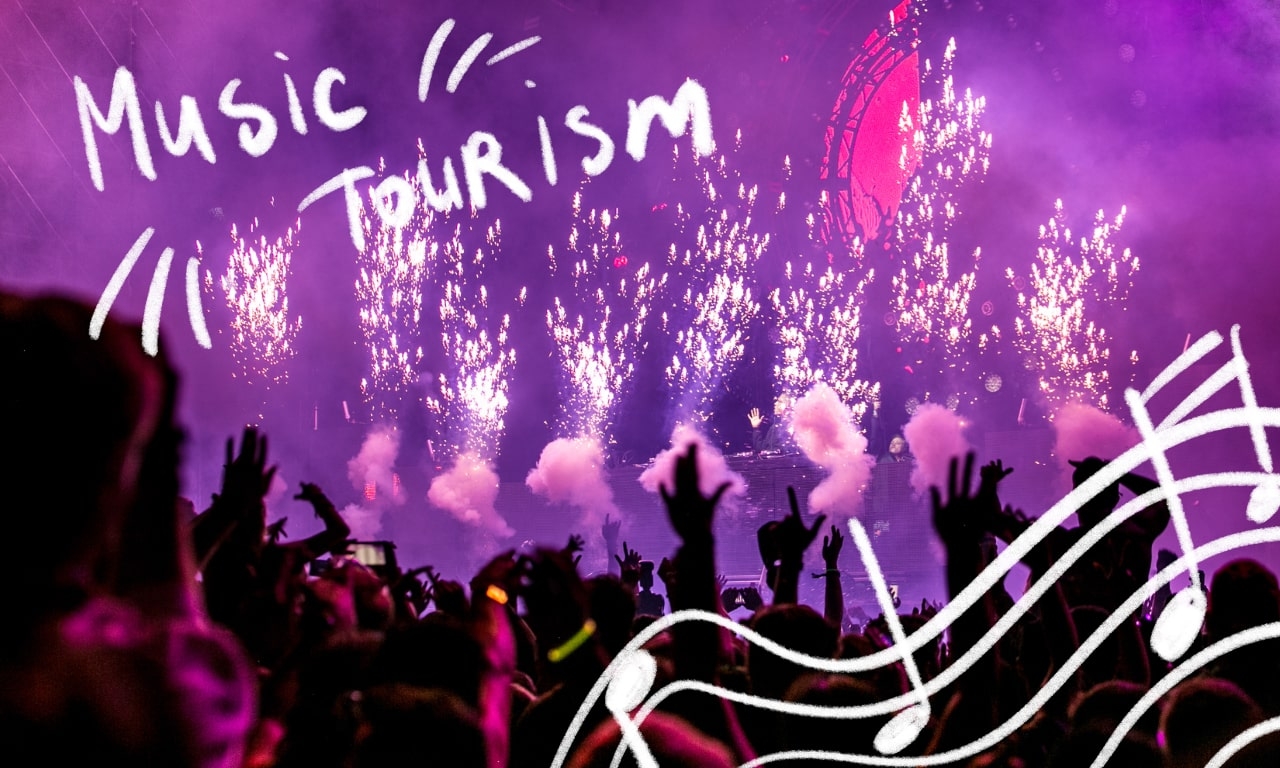 Finally, this type of niche allows for a huge variety: almost everyone enjoys at least one type of music, and you have multiple opportunities to grow your target audience by expanding on your tour offering.
By the way, here at Zoftify we have experience in developing apps for music lovers. Our recent project, Festivalio, is designed to track upcoming music events and book accommodation, flights and festival passes.
Looking for a digital solution for your travel company?
Any niche, any app, any time. Contact our team and we will share our expertise with you.
Local tourism
Some clients are curious about their own country's history and culture, and helping them discover it is also a smart business opportunity.
There are a lot of advantages to this niche. It is usually much cheaper and easier to organize local tours than international tours. You are also much more in control of your customers' experiences when, for example, you can personally drive to them in case of any emergency. And of course, you're operating within the rules and regulations of a country you're familiar with, so you won't have to spend extra time studying different countries' laws to avoid any unpleasant bureaucratic surprises.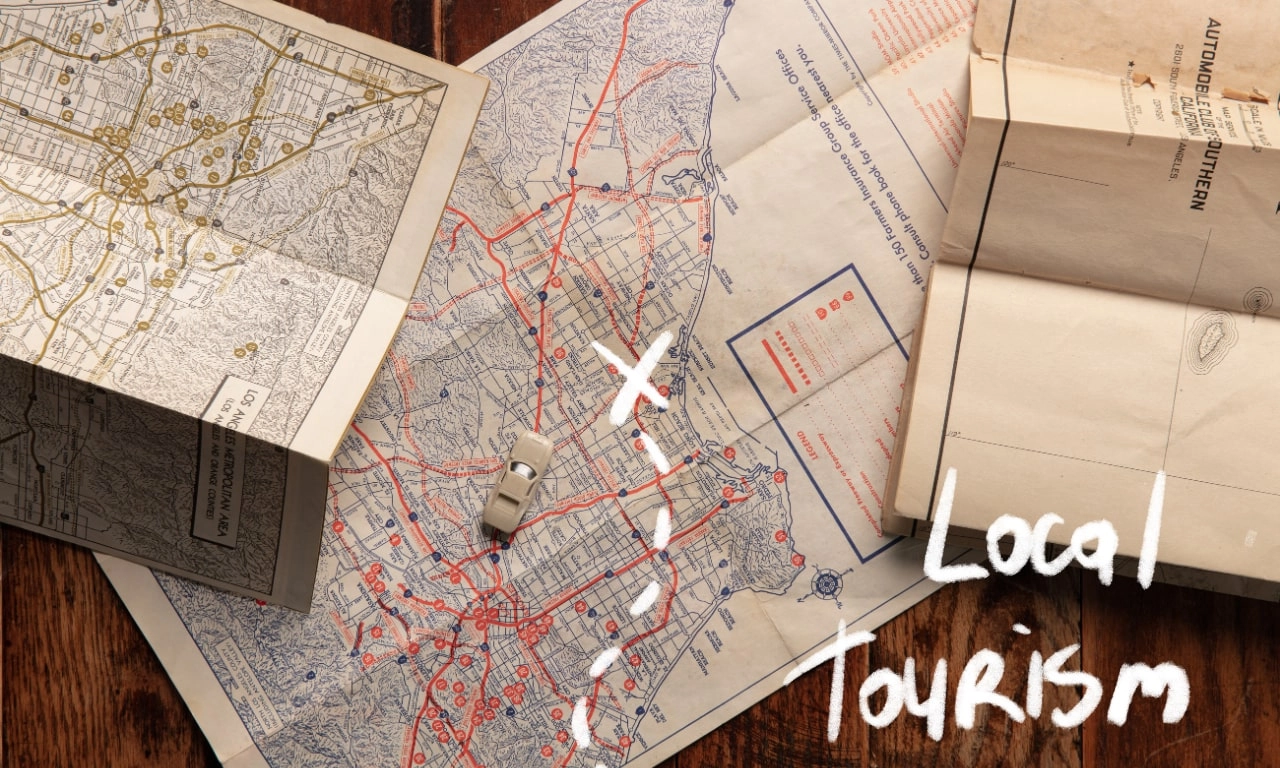 When starting a business in this niche, you need to learn enough about your country's history in advance, in order to organize meaningful and exciting tours. Even a simple field or street might be interesting to visit if it has historical significance — perhaps it was the site of a huge battle, or a famous person's birthplace. So do your research and then use this knowledge to attract tourists.
Female-only tourism
Solo female tourism is becoming more and more popular, so understanding this niche would be a sensible idea. Women nowadays feel much more empowered and independent, so solo traveling is only natural.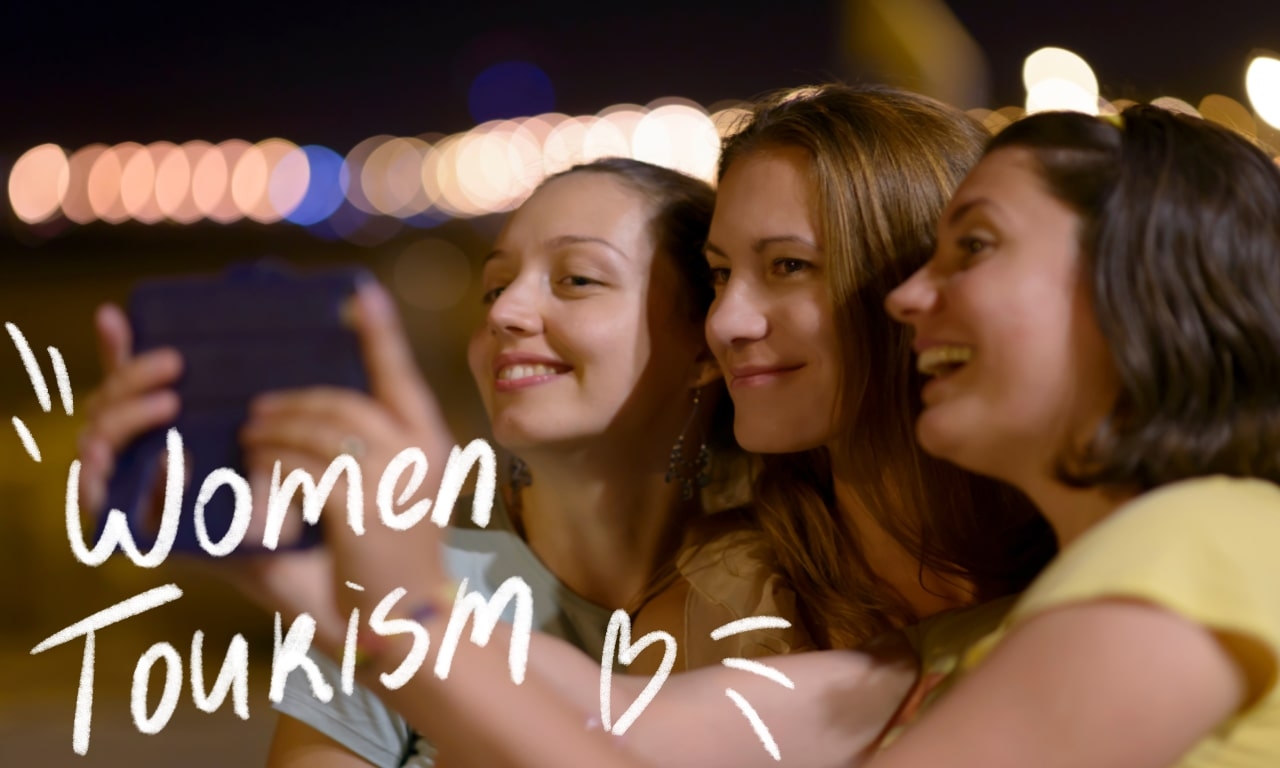 In order to work in this field, you need to understand your female customers, so that you can provide the services they really want instead of the services you think they want. Everyone is different: some women may like hiking trips, while others prefer staying in luxurious hotels. It is your duty to ensure their expectations are met and that they feel comfortable at all times.
Another important issue is safety — female tourists need to feel secure and confident, especially if they are traveling alone. You have to ensure that everything about the trip is predetermined, safe and inclusive.
Bicycle tourism
Bike riding is a hobby shared by people of all ages and backgrounds, so providing people with an opportunity to explore completely new landscapes while doing their favorite activity is an attractive prospect that your travel company could tap into. Cycling is an eco-friendly and active way of traveling which means you can provide a very rich and unique experience for your customers. Reaching a certain landmark with other like-minded people can be a profound feeling which makes your trip much more memorable and special.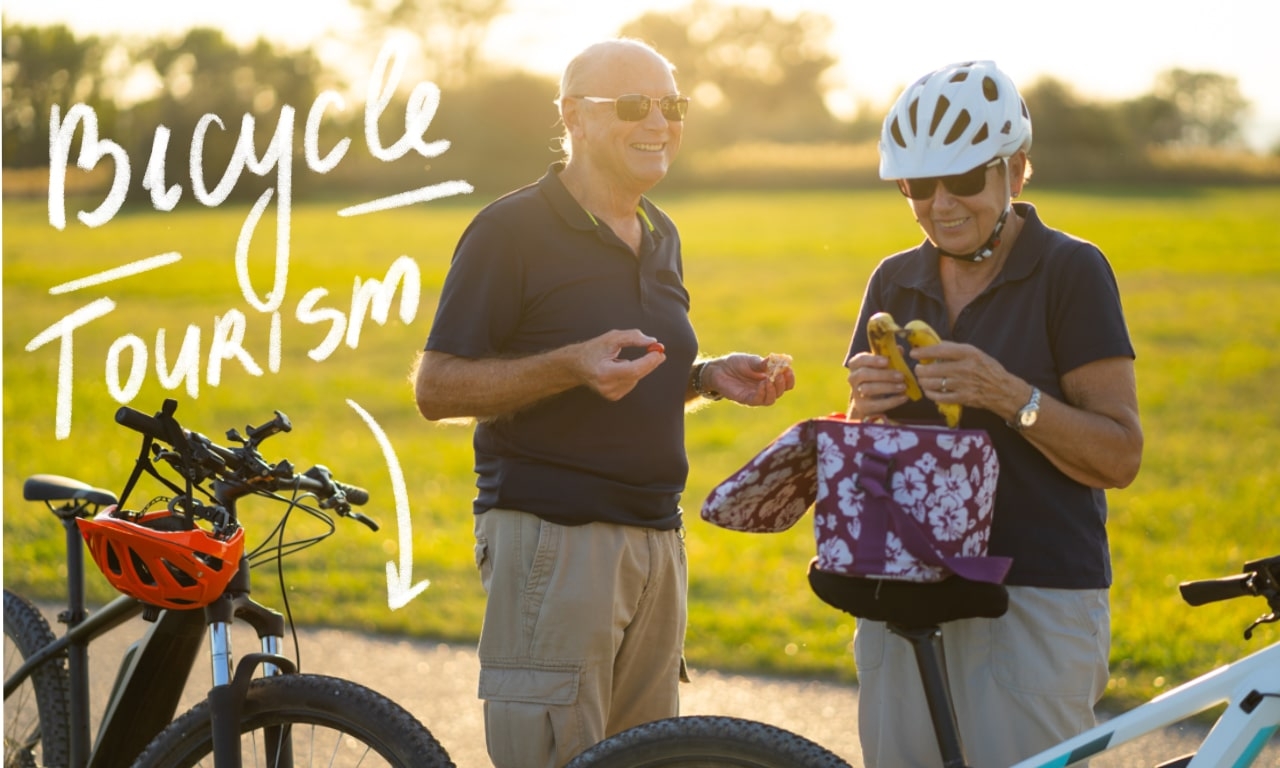 When working in this niche you need to focus on creating remarkable routes and providing suitable means of access to them — your clients might prefer to take their own bicycle instead of renting one from you. Another concern is your customers' health — consider your customers' fitness levels and access to healthcare in case of emergencies.
Dark tourism
This one might sound unusual, but in reality there are a lot of people willing to visit places associated with catastrophic events or dark and intriguing stories. The popularity of Pompeii and the Catacombs of Paris speaks for itself.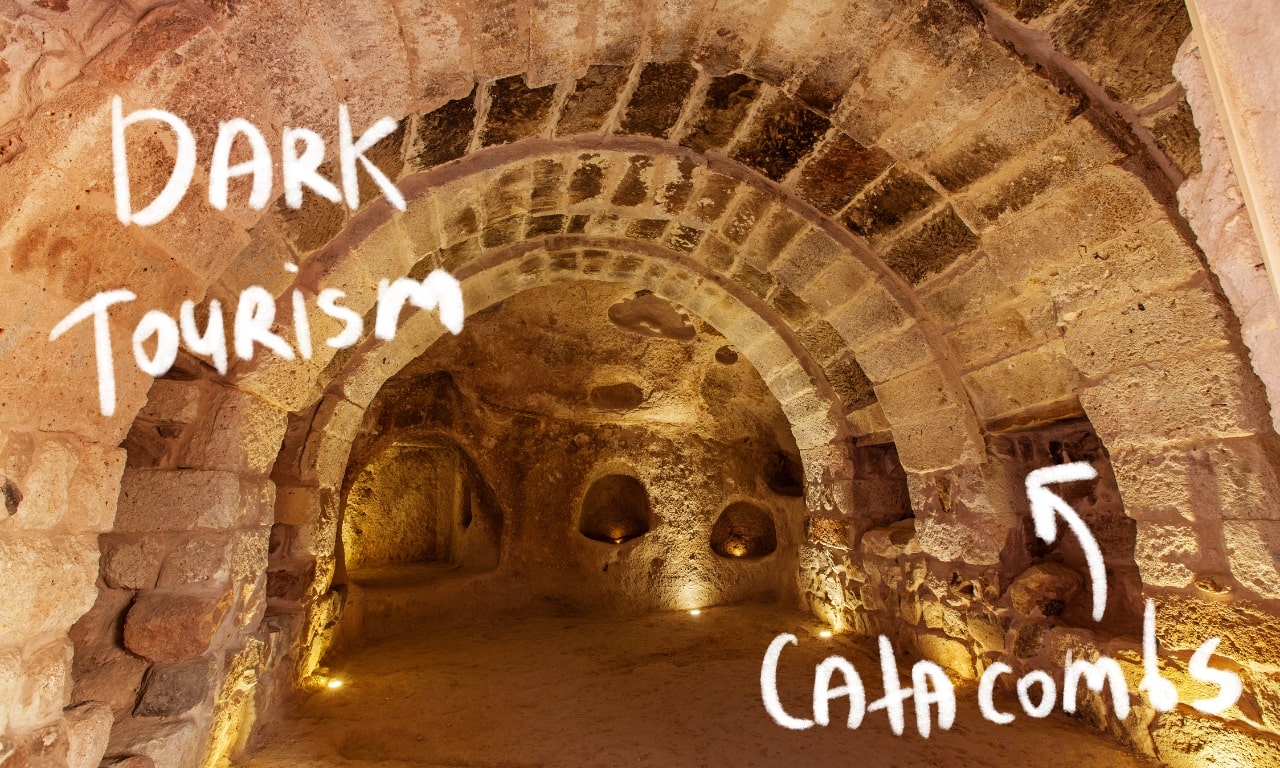 However, choosing to work in the sphere of dark tourism requires additional preparation. You need to always keep in mind that your tour may touch on extremely sensitive issues, which have to be taken seriously. Irresponsible marketing may lead to colossal reputational damage, so pay close attention to how you frame your tours.
It is most fitting for tourism of this kind to focus on history and education, so you'll need to do some research before taking tourists to any unusual locations: the dark and mysterious allure is the main reason for their travel, after all.
Final thoughts
The market for tourism is huge, but it's also filled with established tour operators, so for a new business it would be a good idea to focus on a specific niche instead of trying to compete with the big players. There are many reasons that people travel: be it for food, culture, music, nature or history. Finding a niche for a travel agency requires thorough market research, but can result in a prosperous and well-respected business.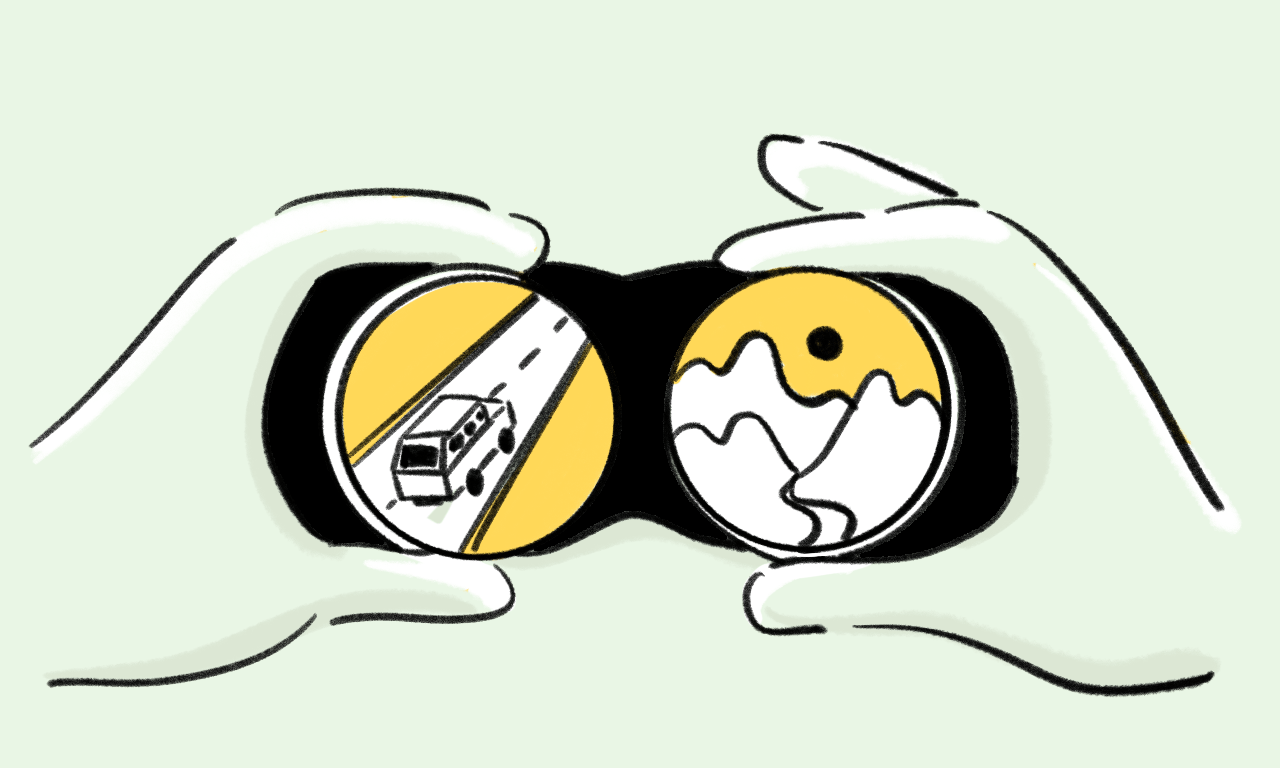 FAQs
What is a niche in the travel industry?
Travel niches focus on the unique and specific reasons that people travel. There are so many reasons why people travel and why there are so many niches within the industry: tourists may fly somewhere to learn more about a certain culture, or to try their hobby in a new location, or to get a taste of a world-famous cuisine. Understanding the specific attributes of travel niches is important when you start a business focusing on one of them.
What are the different tourism niches?
The niche market for travel agency companies is so vast that it would be difficult to name every niche. For example, there is ecotourism, gastro tourism, music tourism, local tourism, and even dark tourism. Learning more about all of them and thinking about the best niche for your business would be a sensible place to start.
Why is niche tourism popular?
The popularity of niche tourism is explained by its nature. Many people want a very specific type of experience, which a large agency often won't provide because they take a generalized approach. Finding a travel agency niche is a good way to enter the market.
Sign up for insights, ideas, and inspirations
Like what you are reading?
You can receive our content directly to your email.
Zoftify Eesti OÜ
14804535
VAT: EE102329906
Estonia (HQ)
Lõõtsa tn 5-11
11415 Tallinn, Estonia
Latvia
Roberta Hirša iela 1
LV-1045, Riga, Latvia