12 ways to maximize travel agency revenue and sales
Alexander Ragin
October 04, 2023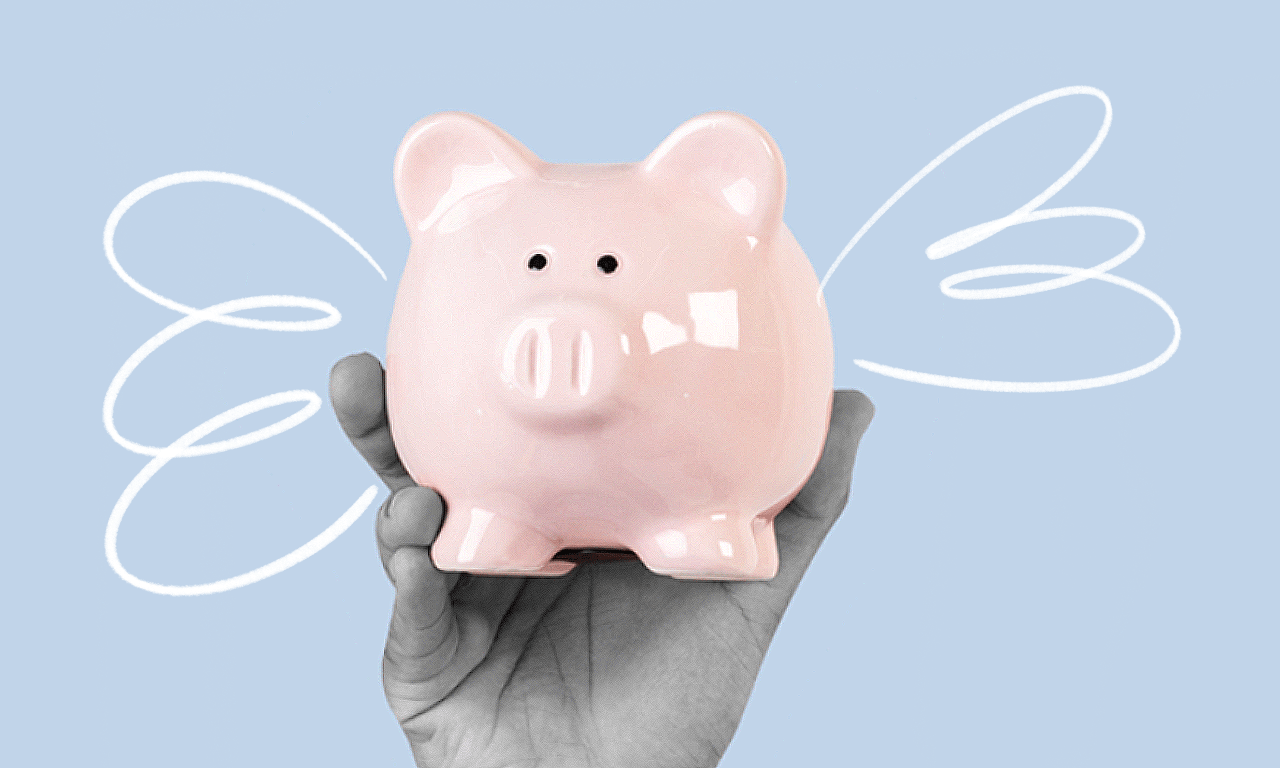 In a competitive industry like travel, it can be tough to gain new clients and keep the cash flowing. The good news is, there are proven strategies for pumping up your bottom line without having to invest a ton of time or money.
In this article, we'll explore tips and tricks for optimizing your travel agency's sales and revenue so you can spend less time worrying about the numbers and more time planning exciting vacations for your customers.
How to increase revenue in a travel agency
What are the revenue sources of a travel agency and how can you tap into new ones? Here are some exciting strategies to try:
Create unique travel products
Unique travel products will make you stand out in the online travel market. Rather than just reselling the same trips and packages as other agencies, develop your own signature offerings.
You could create themed tour packages, like a Game of Thrones film location tour or a fado lover's tour of Porto. Culinary tours, historical tours, photography tours — there are so many possibilities, you just have to get creative. Work with local guides to craft itineraries that highlight a location's unique attractions.
You should also look for ways to make your standard tours more memorable. Some ideas include:
Behind-the-scenes access to places not usually open to the public.
Mystery or treasure hunt tours, where participants follow clues and solve puzzles.
Historical reenactments or storytelling sessions along the tour route.
Tours on fun modes of transport, such as bicycles, segways, or even hot air balloons.
Another option is to repackage existing tours by adding extra amenities or upgrades. For example, you could offer a deluxe version of a popular tour that includes a 5-star hotel, gourmet meals, and a private tour guide. Or bundle regular tours together at a discount, so travelers can see more destinations in one trip.
Cross-sell extra products
One of the best ways to increase revenue for your travel agency is through cross-selling.
If you already have a steady stream of customers coming through your doors, take advantage of the opportunity to sell them additional products and services. By selling useful add-ons — like travel insurance, premium concierge services, guided tours and rental cars — you'll provide real value to your clients. They'll appreciate your company being a convenient one-stop shop for all their travel needs, and you'll appreciate the higher profit margins. You could even bundle popular add-ons into tiered packages and offer discounts to make them even more enticing.
Train your team of travel agents to suggest these add-ons while helping customers with their bookings to increase the likelihood of people purchasing them. You can also promote these extra products on your website, in newsletters, and through social media — just make sure to mention the key benefits of each service and how they can enhance the customer's travel experience to really show their added value. Explain how travel insurance can give customers peace of mind in case anything unexpected happens, or how airport lounge access provides space to relax, grab a snack, and get some work done before a flight.
Offer installment services and loans
Offering installment payments and loans for high-value tour packages is another great way to increase average travel agency revenue. Think about travelers who want to book an epic trip of a lifetime but can't afford to pay the full amount upfront. Make those aspirational trips more realistic with flexible finance options and watch your bookings soar.
Payment plans
Offer payment plans to allow customers to pay a deposit upfront and the remaining balance over 6-12 months through fixed installments. You can partner with a third-party 'Buy Now, Pay Later' company to help facilitate payment processing and financing.
Loans
For high-value tours, provide loan options for qualified customers. Customers would need to go through an application and approval process, then they could book their dream vacation and repay the loan over a period of time. Interest rates may apply but many travelers will see the value. As long as you're selective in who you offer this to and minimize risk, a loan scheme can be an incredible incentive that sets you apart.
Implement a loyalty program
One of the best methods of increasing your travel agency revenue is to launch a loyalty program. Statistics show that loyalty programs motivate 46% of high-value travelers when they make travel bookings. There are several ways you can incentivize your customers to encourage new and repeat bookings:
Offer incentives and rewards
Reward your frequent travelers and most loyal customers. Give them perks like personal concierge, free transfers, or access to lounges. People love being rewarded for their loyalty. It makes them feel valued and special.
Provide multiple tier levels
Enter customers into different membership levels based on how much they spend (e.g. Gold, Platinum and Diamond). The higher the level, the more perks and benefits they qualify for. This challenges customers to increase their spending and strive for the next level.
Partner with other brands
Team up with hotels, car rental companies, tour operators and other companies to provide loyalty members additional ways to earn and redeem points or receive discounts. Cross-promote to each other's customers to increase your reach.
Give bonuses for referrals
Offering a small bonus or discount for referrals is a great way to encourage your current customers to recommend your agency to others. You could offer a $50 discount on their next booking any time their referral code is used, or provide a small virtual gift card as a thank you for any referral that leads to a new customer. Small incentives will go a long way in motivating people to spread the word about your services.
You should also make it easy for people to refer others by prominently featuring your referral program on your website and in post-booking communications (including emails and push notifications). Explain the referral system clearly and provide a simple way for customers to share your agency's information with friends and family — perhaps through an email template or social media post with a unique code that they can quickly share.
Consider also providing a discount or special offer for the new, referred customer — like money off their first trip. This makes the referral even more appealing and gives new customers an extra incentive to give your agency a try.
Make the booking process convenient and fast
When thinking about how to increase sales in the travel agency niche, it's always wise to start with the most straightforward methods and get the fundamentals right first. A fast, streamlined booking process will make it easier for people to book with you, and help to convert prospective customers into paying customers.
Streamline your booking flow
Walk through your booking process from start to finish. Look for any friction points that could cause customers to abandon their booking. Look out for parts with too many steps, confusing language, or technical issues. Simplify the process and remove as many obstacles as possible. The faster people can book, the less time they have to second guess their decision.
Offer multiple payment options
Don't limit customers to just credit card payments. Businesses that provide multiple payment options can boost their revenue by almost 30%. Accept PayPal, Apple Pay, Google Pay, and other regional alternatives. With increased choice, customers will be less likely to seek out a competitor brand.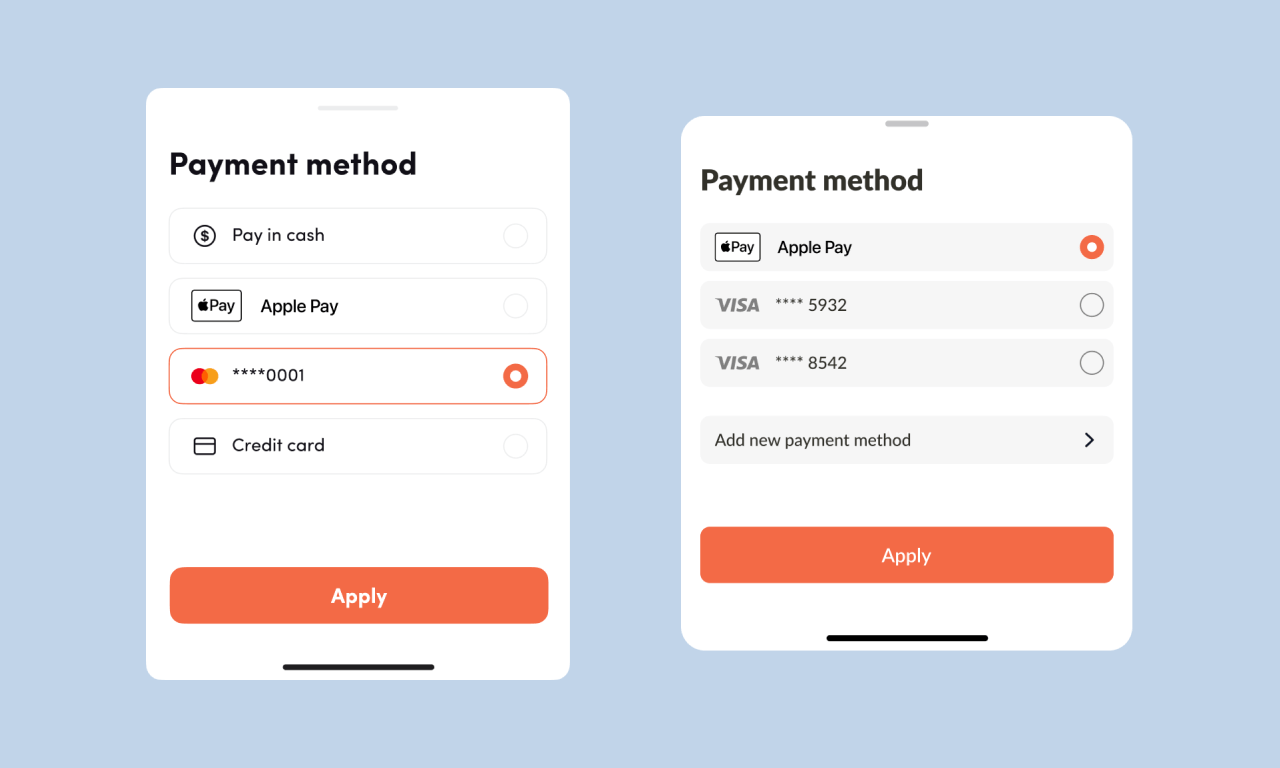 Optimize your website and mobile app
If your site or app is slow, hard to navigate, or not mobile-friendly, you'll lose customers. Continually test and improve the user experience. Factors like fast load times and a responsive design for mobile devices will significantly impact your conversion rates.
Provide live chat support
Offer live chat support on your site and in your mobile app. Let customers reach you the moment they have a question, so you can help them complete their booking. Without the space to ask questions or raise issues, some will simply leave your site or app. Live chat doesn't have to be complex — you can start with a simple Intercom chat and build something more intricate with AI later.
Inspire your customers through content
Provide extra value to your customers beyond just offers and deals. Engaging travelers in the inspiration phase of their travel journey is key to capturing their attention and turning them into paying customers:
Inspire wanderlust
Paint a picture of the experiences and adventures to be had at different destinations. Share photos, videos, stories and details about culture, food, scenery and activities. This will pique people's desire to travel and explore, even if they don't have immediate plans. When they are ready to start planning a trip, your agency will be front of mind.
Educate and recommend
Offer recommendations and advice to establish your agency as a trusted source of expertise and guidance. Provide helpful resources like suggested itineraries, packing lists, tip sheets and recommendations for can't-miss sights. Even better, base your recommendations on your audience's preferences and what's trending right now.
Stay engaged
Continue the conversation with your customers in between trips. Share updates, insider information and the latest trends in the travel industry via social media, email newsletters, blog posts and more. This ongoing engagement, along with inspiring content, keeps people excited and ensures that when they're ready to book their next vacation, they will turn to your online travel agency first.
Wondering how to improve travel agency sales?
Zoftify can help. Get in touch now to see how we can transform your travel business.
Personalize your customer service
A personalized customer experience is key to keeping customers happy and increasing revenue for online travel agencies. Make the extra effort to get to know your regular customers and their travel needs:
Use your CRM to store detailed notes on customers' bookings and preferences so you can suggest tailored itineraries and destinations they're sure to love.
Reach out on customers' birthdays or anniversaries with a thoughtful message. Loyal customers will appreciate you remembering, and it's a chance to check in on their upcoming travel plans.
Offer exclusive perks and promotions to your most loyal travelers. Upgrade their rooms or throw in extras like spa credits, meals, or excursions.
Follow up to make sure trips went smoothly and see if customers need help planning their next adventure. Build genuine connections and your customers won't even think of booking with another agency.
With a personalized approach, your customers will feel like VIPs and your agency will reap the rewards of higher sales and more referrals. Focusing on the human element in hospitality will set you apart in today's world of impersonal online booking engines.
React fast to customer inquiries
In today's on-demand world, speed and relevancy are everything. Integrate a CRM into your travel business to make sure you never miss an opportunity to connect with a customer and address their needs promptly.
When a customer submits an inquiry on your website or sends an email, your CRM will alert you instantly so you can respond right away. No more manually checking multiple inboxes and portals to see if there are any new leads or requests. With an automated CRM, you'll gain visibility into who's contacting you and why. You'll have a customer's full history right at your fingertips for context when replying to them.
Ultimately, this gives you a better shot at converting inquiries into bookings before the customer gets impatient or finds another option. Studies show that 78% of customers buy from the first responder, and conversion rates are 8 times higher when customers get a response within the first five minutes. Fast communication is what travelers expect, so you have to give it to them.
Use AI tools to save time and money
Use AI for analysis and communication to save you time and money in hiring additional staff.
Incorporate AI tools into your business model to streamline customer interactions. You could leverage the power of AI-powered chatbots and virtual assistants, or use AI to automate tasks such as itinerary planning, booking confirmations, and answering questions. This frees up travel agents to focus on more complex and personalized customer needs.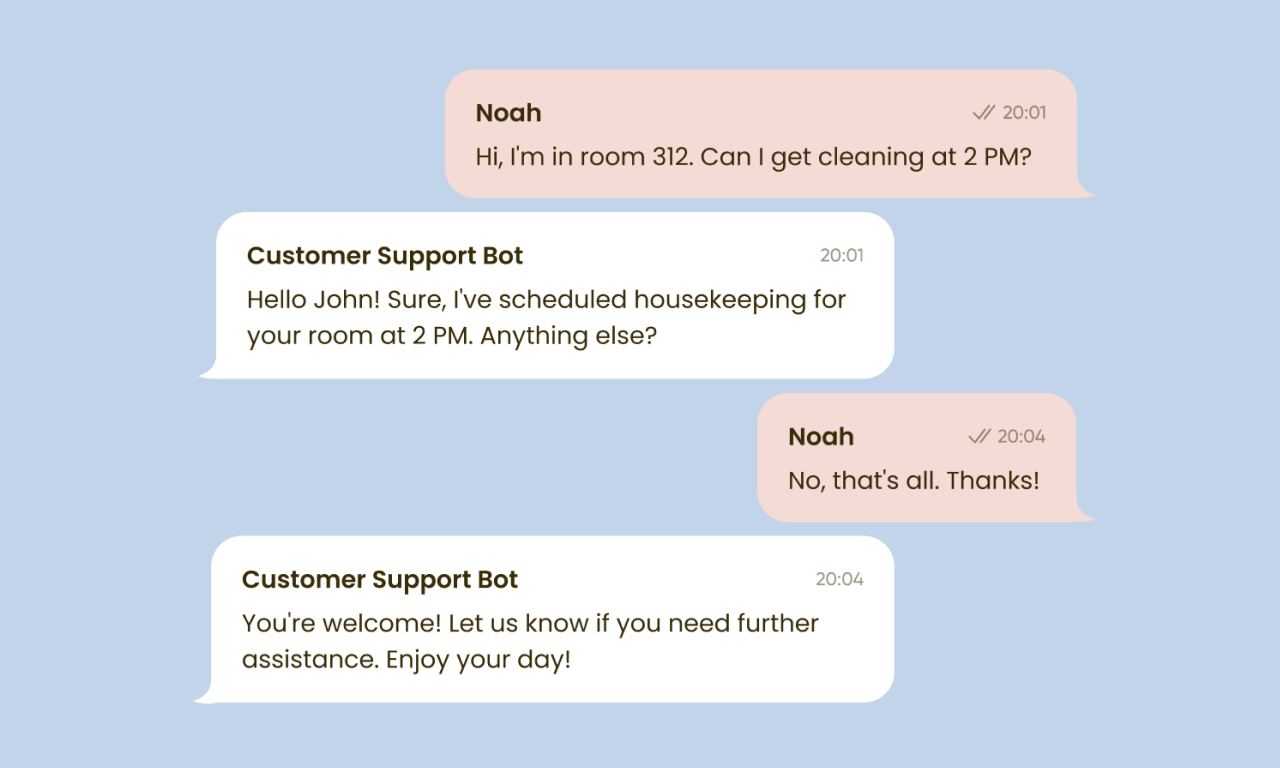 Expand your partner's network
To increase your travel agency's sales, partner with businesses in the tourism industry. This can open up new business opportunities and help you reach new potential clients.
Build strategic alliances
As mentioned earlier, work with hotels, tour operators, cruise lines and airlines to cross-promote each other's services. Offer package deals that bundle their services with your own or promote their offers to your mailing list. In return, ask them to promote your agency to their customers.
Attend industry events
Go to conferences and networking events to make personal connections. Look for opportunities to partner on promotions or create alliances. Many lasting business relationships start with a simple introduction at an industry event.
Foster affiliate relationships
Consider launching an affiliate program where other businesses can earn a commission for promoting your services and funneling customers through your site. Do research to find businesses with similar customers, like travel gear companies, photographers, and destination wedding planners. Reach out to them directly to propose an affiliate partnership. This can be an easy way for both businesses to tap into new revenue streams and reach potential clients.
Keep up with the times
To keep your travel agency profitable, you need to stay on the cutting edge of technology. Today's travel companies are digital and dynamic, so it's essential that your business is modern and tech-savvy.
Update your software regularly
By investing in the latest travel agency software and systems, you can effectively manage travel bookings, reservations, and customer accounts. Regularly updating these tools ensures that you have access to the most advanced features and security patches available.
Focus on your online presence
Today, most travel planning starts online. Optimize your website for search engines so you outrank competitors in search results and drive more traffic. A modern, mobile-friendly site with stunning visuals and easy navigation will engage visitors. An active social media presence, especially on Instagram and Facebook, will also boost your digital credibility and spread brand awareness.
Expand your reach and stand out in the industry.
Book a call with us to improve your OTA revenue.
Conclusion
So there you have it, some actionable tips to boost revenue for your online travel agency. The key is to focus on customer experience, marketing effectively, building strategic partnerships, and keeping your offerings competitive. Make your agency the go-to for amazing travel experiences.
Remember, sales and revenue growth won't happen overnight. But by implementing even a few of these strategies, staying consistent, and always putting your customers first, you'll start to see your key metrics trending in the right direction. Keep learning, keep improving, and keep inspiring your team to deliver the best service in the business.
FAQs
How can I expand my travel business and boost revenue?
There are different ways to boost your travel business, allowing you to make money and increase revenue. Some strategies include cross-selling additional products and services, offering installment payments and loans for high-value packages, implementing a loyalty program, partnering with other brands in the industry, optimizing your online presence, and providing personalized customer service. By employing these travel agency revenue-boosting strategies, you can effectively promote and expand your travel business while maximizing profitability.
What are some strategies to personalize customer service?
To personalize customer service, keep detailed notes on customers' preferences and previous bookings. Reach out to customers on special occasions like birthdays or anniversaries and offer exclusive perks and promotions. Provide personalized recommendations and tips to maintain genuine connections and make customers feel valued and appreciated.
How will installment payments help me grow revenue and gain new leads?
Offering installment payments and loans for high-value tour packages allows travelers to pay a deposit upfront and the remaining balance over time. This flexibility makes aspirational trips more accessible and encourages customers to book, ultimately increasing travel company revenue.
How can a loyalty program motivate customers to spend more?
A loyalty program can motivate customers to spend more by offering incentives and rewards for their loyalty. Provide perks like free upgrades, lounge access, or bonus miles for every trip booked. Different membership levels based on spending will drive customers to spend more, so they can earn more points, reach the next membership tier, and unlock exclusive benefits.
Alex loves travel and tech and founded Zoftify to help travel companies use technology more effectively. Before this, he worked in tech consulting, where he led international mobile development teams.