10 key statistics that show the importance of mobile solutions in the travel industry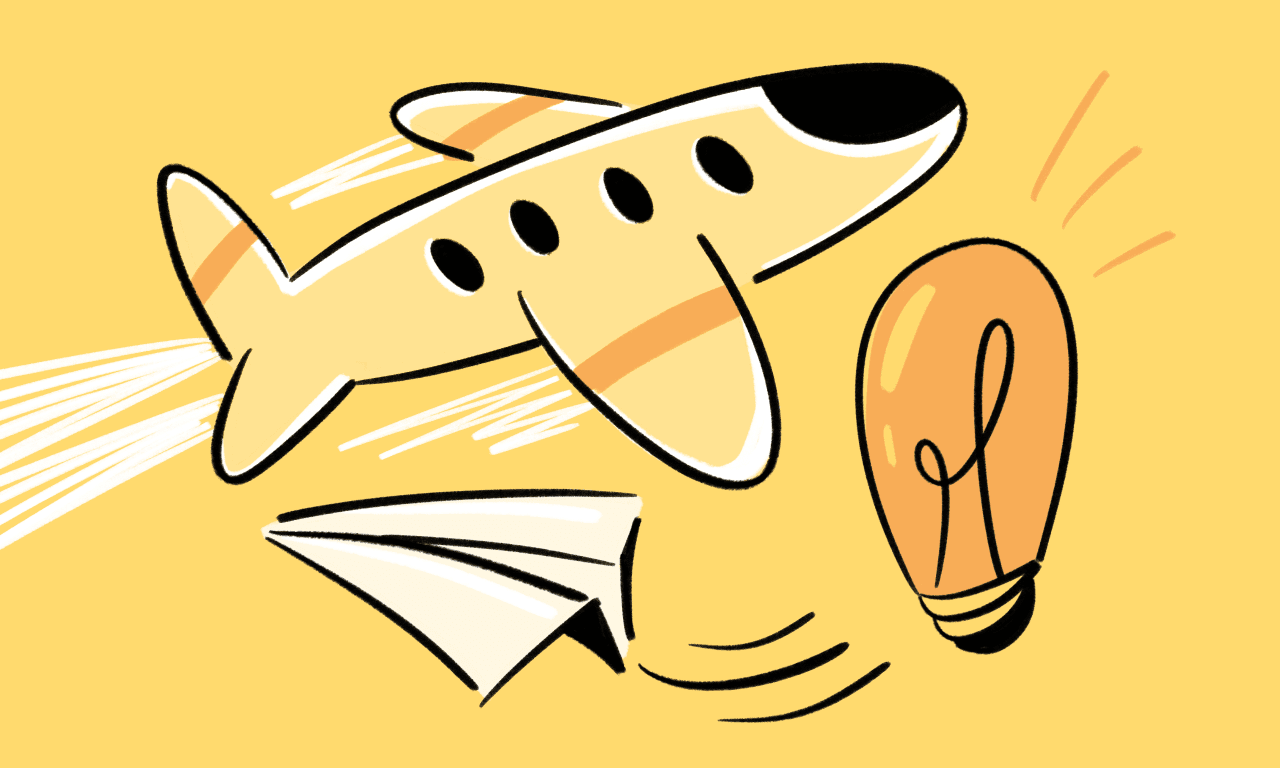 Mobile solutions for tourism and travel are becoming increasingly popular and important in the digital age — the giants of the industry have experienced huge growth and success thanks to their apps, and tourists are now accustomed to the benefits travel apps provide. More and more travelers are using their smartphones to plan, book, and enjoy their trips.
Understanding the current situation in online travel and the use of mobile technologies in tourism is extremely important for any travel business. That is why we've gathered 10 of the most important stats to show how both agencies and customers can leverage the power of mobile solutions.
10 statistics that prove mobile solutions are the way forward
Most travelers who browse online use their mobile
To kick off the statistics of using mobile technologies in tourism, let's learn more about the portion of travelers going mobile. According to Statista, most online visitors in the travel market in 2020 and 2021 were mobile users. In fact, in 2021, mobiles were responsible for around 60% of all online traffic in the travel segment. For comparison, only 38% of online visitors used a desktop in 2021.
Travelers like to do their trip research on the go, and smartphones allow for that kind of flexibility. With the share of online traffic skewed so heavily towards mobile nowadays, it seems that providing a good mobile experience is necessary to keep customers happy and attract new ones. While having a mobile version of a website is good, an app is preferable — we'll explain why a bit later.
Mobile is responsible for half of the top companies' bookings
When researching travel industry mobile usage statistics we couldn't help but wonder which of the top travel companies are relying on apps today. Turns out, it's virtually all of them — half of the reservations made on Booking.com are mobile bookings (made on a mobile device), and around 80% of travelers use the mobile app when researching a trip. Same goes for Airbnb, with 57% of its bookings made on mobile devices.
Mobiles generate serious revenue
According to Statista, mobile revenue accounts for a huge proportion of total revenue for the world's leading online travel agencies. Sometimes, it even overshadows desktop revenue.
For example, in 2022, Booking.com earned approximately $17 billion, $9 billion of which was generated entirely through mobile. For Expedia, mobile is now responsible for 27% of overall revenue, and for Airbnb the number is around 22%.
All of these percentages suggest that you can't overestimate the importance of travel apps in the current market, especially when the big names are also choosing the "app first" route. Clearly the benefits of using mobile technologies in tourism are vast, even if we are only speaking purely numerically at the moment.
Considering developing an app for your travel agency, but not sure where to start?
Our experts are here to help. Book a call with us to see how we can bring your ideas to life.
Travelers book and pay for their trips with a smartphone
A Travelport survey showed that 61% of travelers in the U.S. use their smartphone to both book and pay for their travel, and 64% use their smartphones while en route to their destination. That indicates that travelers rely on online travel services at every step of their trip — so give them what they need. Apps provide the most comfortable experience for on-the-go activities.
Mobile apps are boosting travelers' confidence
According to Amadeus research, customers cited mobile solutions the most when asked which technologies would increase their confidence in travel in the next 12 months. The most popular travel technologies included mobile apps that provide on-trip notifications and alerts (44%) and contactless mobile payments (41%).
Travelers prefer to receive booking notifications via their mobile
Statista researchers asked people in the U.S. about their reasons for using their mobiles to manage their travel bookings. Turns out, 70% of respondents prefer using smartphones so they can receive booking updates, and around 50% like the idea of being able to quickly access information on hotels, rental cars, and leisure activities.
Travelers prefer mobile apps over mobile websites
According to Travelport's 2019 survey, leisure travelers choose apps over mobile web for every travel activity, except for searching/booking in-destination activities and car hire. But business travelers prefer using apps for all activities.
The most important features of apps for travelers include the ability to oversee the entire itinerary, get real-time flight alerts, search and book flights, and check-in remotely. Travelers also prefer apps because they can be used without internet connection, store their personal information and payment options, work faster and look and feel more user-friendly than websites, and provide personalized promotions and discounts. The latter is great for increasing customer loyalty. This is one of our favorite statistics of using mobile technologies in tourism.
More than half of travelers have at least one travel app installed
The same Travelport survey mentions that more than 50% of travelers have at least one travel app on their smartphone already. They also use these apps frequently, especially when it comes to business travelers, who use them daily or weekly.
This brings us on nicely to the next stat on our list.
Customers stay loyal to travel apps
Travelport's survey also showed that 66% of travelers never stop using or delete a travel app once they've downloaded it. Among those who do, the primary reasons are that they either only needed it for one trip or the app was taking up too much space on their device.
If your customer has your app installed on their phone for a long time, this gives you a great opportunity to connect with them and keep your brand at the forefront of their mind, increasing the possibility of them using your services again.
The majority of app users like notifications
The last on our list of statistics of using mobile solutions in tourism involves push notifications. 53% of leisure and 85% of business travelers keep notifications from their travel apps turned on, and report finding them useful for multiple reasons, like checking on trip statuses, price changes, and special offers.
App notifications are among the best business tools for grabbing customers' attention and increasing loyalty. These stats make good news for any travel company investing in app development.
Keeping your customers informed at all times is a priority.
We've helped travel companies just like yours to implement personalized push notifications in their apps. Book a call and we'll share our expertise.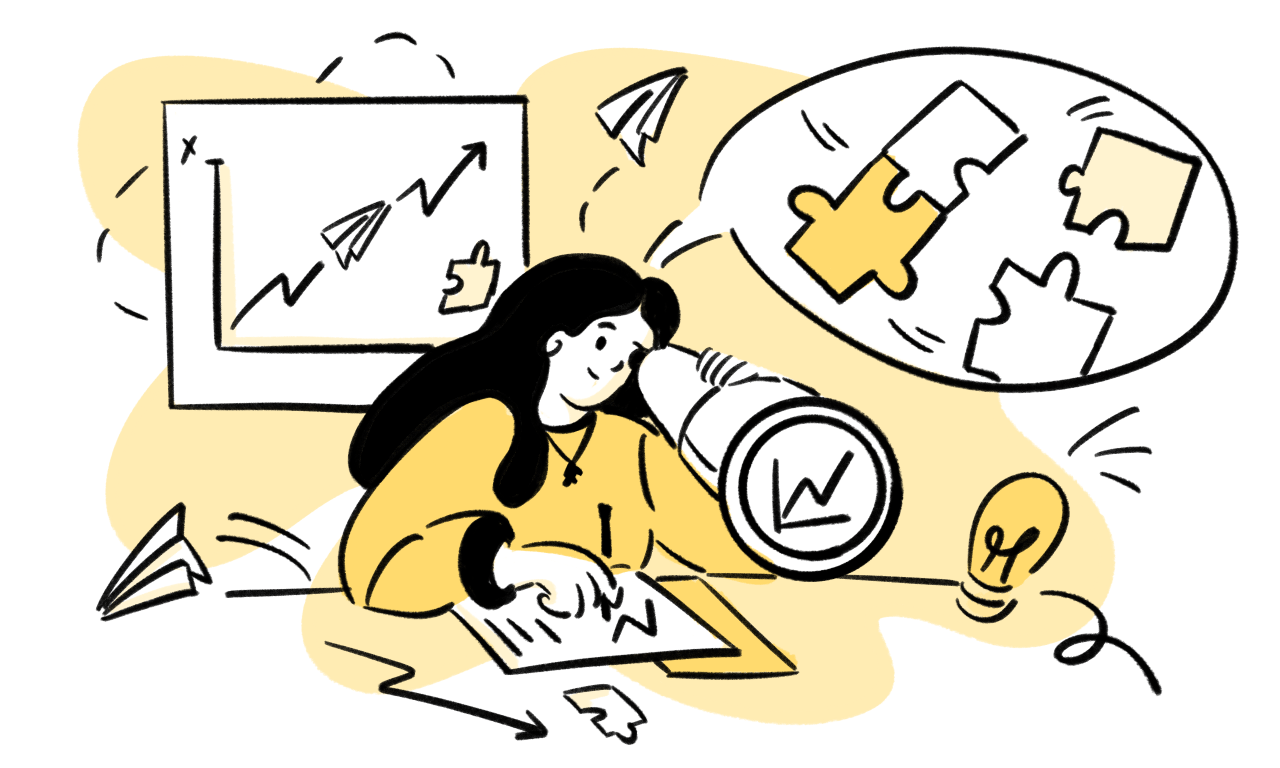 Final thoughts
You cannot overestimate the importance of using mobile solutions in the travel industry. The success of top online travel companies like Airbnb and Booking.com is in huge part down to their mobile apps. The stats speak for themselves.
In such a busy and competitive market, providing customers with an app solution should be a priority if you want to retain and grow a happy, loyal customer base. Apps offer convenience, personalization, and opportunities for travel businesses to reach and engage their customers more effectively.
FAQs
Why do we need to look at mobile statistics for the tourism industry?
Traveler mobile devices usage statistics give important insight into the way the market is going, so travel companies can make better decisions. Right now the market appetite for mobile travel apps is growing, and customers are clearly hungry for them — so it seems sensible to invest in a mobile app if you haven't already.
What is the role of mobile technology in tourism?
The benefits of mobile technologies in tourism are obvious: mobile devices are always on hand, which is extremely convenient for travelers, since they can't access their desktop while on vacation. Through apps, customers can also access all the necessary info for their trip — even offline. The top travel companies get it, and are massively benefiting from an "app first" approach.
How does technology impact the travel and tourism industry?
The travel market has focused heavily on online activity for a while now, but more than ever before, as our tourism industry mobile usage statistics suggest, customers want access to agencies' services at all times. The agencies that can meet that demand thrive.
Sign up for insights, ideas, and inspirations
Like what you are reading?
You can receive our content directly to your email.
Zoftify Eesti OÜ
14804535
VAT: EE102329906
Estonia (HQ)
Lõõtsa tn 5-11
11415 Tallinn, Estonia
Latvia
Roberta Hirša iela 1
LV-1045, Riga, Latvia