Bring your ideas to life with our product discovery services
Our product discovery services help travel and hospitality companies transform their ideas from plans into top-notch products
User research
Get to know your target audience. By understanding their behaviors and preferences, you can adapt your product to your customers' needs and develop high-impact marketing strategies.
Map the customer journey
Our UX specialists can help you map out the customer journey. With a clear understanding of how your product will be used, you can avoid any issues or loopholes in the system.
Analyze your competition
We'll assess your competitors' products to help you come out on top. We'll examine their features, market performance, user feedback, monetization model, practices, and more. Learning from their mistakes is the best way to stay ahead of the competition.
Define and prioritize functionality
With our development and travel industry expertise, we can help you decide on your product's functionality. Prioritizing the most valuable features will result in a balanced quality-to-investments ratio, giving you a useful and sustainable product.
Create UI/UX-led designs
We create stunning and intuitive digital products aligned with your requirements. UI/UX research is a key part of product discovery, and our specialists are highly experienced in creating perfect interfaces and seamless flows.
Our UI/UX design services
Define the technical architecture of your product
Our technical experts can define the proper architecture for your product, ensuring that every element is arranged and interacts as expected. Prevent internal conflicts within your product, ensure its stability, and keep development focused.
Reimagining the booking process for a luxury travel agency
We designed and built an innovative booking system that simplifies the booking process and automates operational tasks.
Create a development roadmap
With a clear project roadmap, you'll get a detailed picture of your project from start to finish. By defining the process upfront, you can ensure buy-in and be confident in your investment.
Estimate your product time and cost-wise
Once we've understood your expectations for your project and conducted proper estimations, we'll provide you with a breakdown of the time and financial resources required for it.
What do you get at the end of the discovery phase?
You'll leave the discovery phase with a clear understanding of your product and its features, plus detailed designs and a transparent implementation plan. Contact us and let's choose a date for our first workshop.
Benefits of product discovery
Clear product vision
Product discovery provides you with a solid understanding of your product, leaving no questions unanswered when it comes to development. Everyone is aligned on what should be built, how it should look, and what purpose it serves.
Faster time-to-market
It is much easier to avoid costly reworks and other potential risks with a clear direction from the start. If you pave the road beforehand, you'll speed up development and get a viable product to market way sooner.
Product alignment with business goals
Assessing every important aspect of your project beforehand saves you from the risk of building a product that isn't beneficial for you or your users.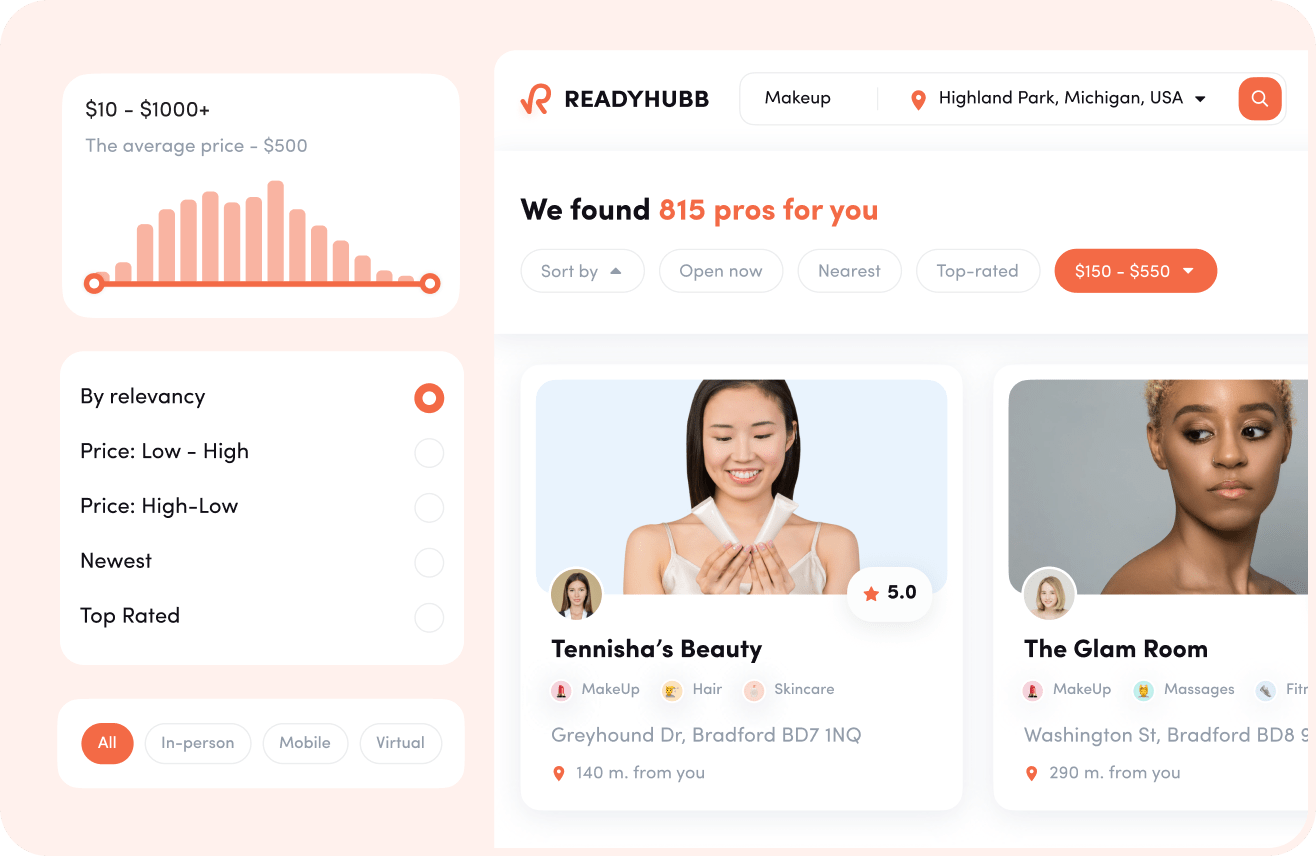 Custom booking software for independent professionals
We built a cross-platform marketplace app with booking functionality and a custom-modified map.
2000+
businesses now listed on the platform
Reduced development costs
Evaluating your project requirements and development timeline correctly ensures no scope creep and reworks, saving you time and money in the long run.
How Zoftify handles product discovery
Our team follows a well-established process, proven on dozens of complex projects to deliver best results. Here's how it works.
Discovery workshop
First, we conduct workshops (typically 2-3 hours each) to discuss your business goals, pain points, values and ideas. This helps us establish a connection and get a clear vision of your business objectives, requirements and expectations. It also helps us exchange expertise and lays the foundations for a future project.
Research and product design
Our team starts working on your project by conducting thorough research. We learn more about your customers' needs, preferences, and behaviors through interviews, surveys, focus groups, and other discovery methods, and then analyze the data and translate it into valuable insights.
Wireframing and prototyping
We create a wireframe of your product with its UI design, branding, colors, typography, and other elements. We can also make prototypes — interactive models of your product that bring it to life — and suggest changes before it goes into development.
Design
During this stage, our designers focus on creating the final versions of your product's interfaces, including all visual elements, ensuring that they both align with your brand and resonate with your target audience.
Technical discovery
Finally, our team works on defining your product's architecture and creating a development roadmap. This results in a clear and comprehensive overview of your project and solid ground to start the development process.
What our clients say
Chidi A.
Founder and CEO of Luxe Tribes & Readyhubb
I have to commend Zoftify team for their excellent work on our recent project. The team were instrumental in delivering our project on time and with the utmost professionalism. Their attention to detail was particularly impressive, and their communication throughout the project was excellent.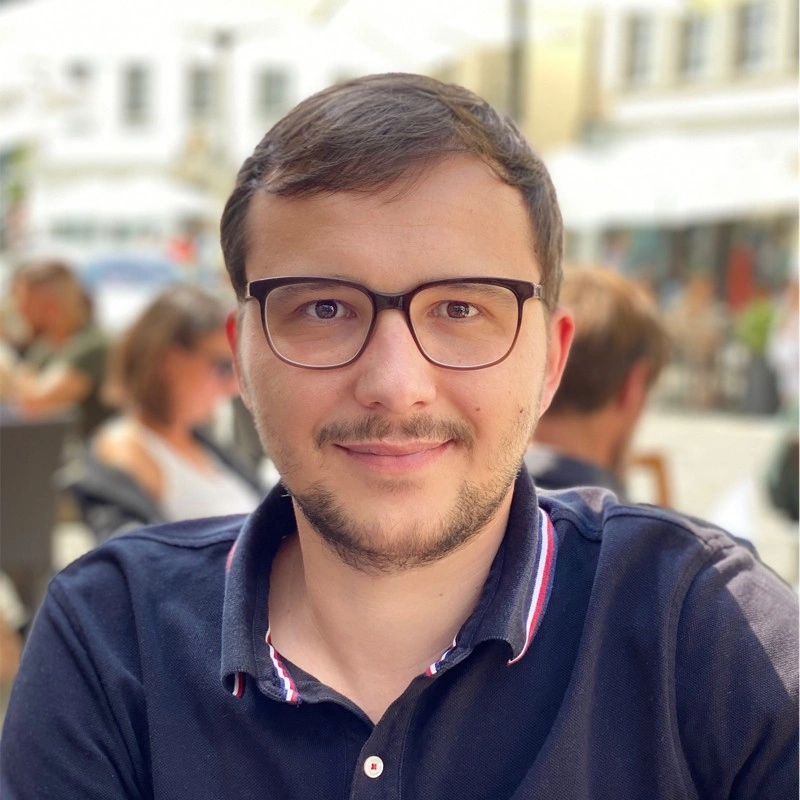 After Zoftify relaunched the web app, we noticed an increase in orders and a significant drop in customer complaints. They treated the web app as if it was their own, coming up with new ideas to improve it further. They also ensured effective communication via Jira and Slack.
Benefits of working with Zoftify
100%
Travel and hospitality specialized
Travel market expertise
Zoftify specializes in helping companies thrive in today's travel and hospitality market. Our product team consists of tech and travel experts who understand the current challenges and opportunities of the industry and are ready to provide you with the custom tools you need to get ahead of the competition.
Established process
We're experienced in providing advanced product discovery services. Our established workflow helps projects grow from an initial idea to a fully-fledged roadmap quickly and easily.
Personalized approach
We provide our product discovery services in full accordance with your vision and expectations. We assign one of our experienced project managers to support you at every step of the process.
FAQs
What are product discovery services for travel companies?
How can product discovery benefit my travel company?
What processes are involved in the project discovery stage?
How can the discovery phase help my travel company reduce costs and risks?
Can the discovery phase help my travel company identify new market opportunities?
How can product discovery help me understand customer needs and preferences?
What tools and techniques are used in product discovery?
How long does the product discovery process typically take?
Is product discovery limited to specific types of travel companies?
Can product discovery help my travel company improve its existing products or services?
How does the product discovery phase differ from market research?
Is product discovery suitable for both established and startup travel companies?
Can the project discovery phase help my travel company stay ahead of market trends?
What is the role of user research in product discovery services?
How can product discovery help my travel company prioritize new product or service ideas?
How can the product discovery phase help my travel company differentiate itself from competitors?
How can product discovery phase assist in improving customer satisfaction and loyalty?