How to reduce OTA dependency and maximize profits
Alexander Ragin
October 06, 2023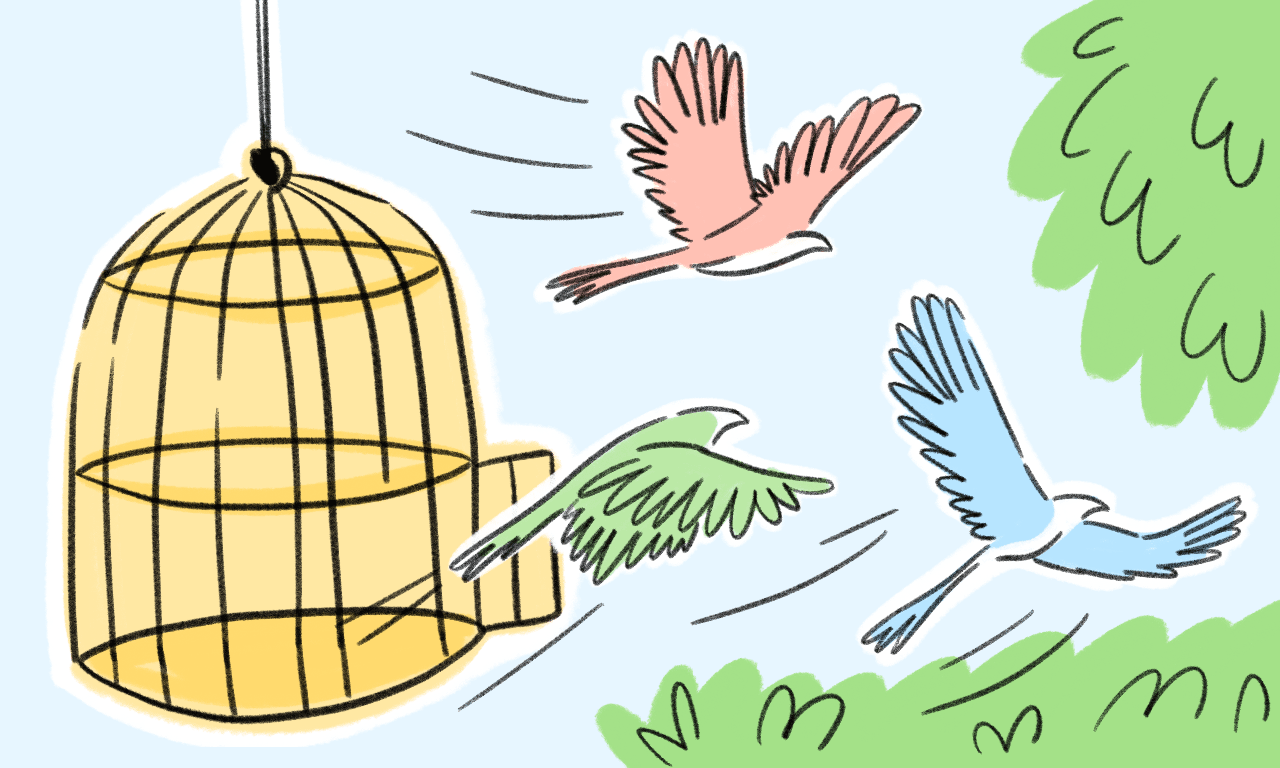 Like many hoteliers, you probably built your business from the ground up. You poured your heart, soul, and money into creating experiences that keep your guests coming back time and time again. But somewhere along the way, you started relying too heavily on online travel agencies to fill your rooms. Now they're taking an ever bigger slice of your profits, and you're wondering how to take back control and boost your bottom line.
Wonder no more. In this article, we'll shed some light on strategies to reduce OTA dependency, discuss ways to strengthen your customer relationships, and share tips to balance the OTA contribution to your hotel business.
The impact of OTA dependency
In the ever-evolving hotel industry, dependency on online travel agencies (OTAs) has become a double-edged sword. While these platforms undeniably help hotels reach broader audiences and increase their online bookings, it's easy to become overreliant on them — and this can pose significant challenges.
This dependency on OTAs that we're seeing now hasn't happened out of nowhere. There are serious pros to relying on OTAs, such as:
Increased visibility: OTAs offer exposure to a vast online audience, boosting bookings for hotels, especially those with limited marketing budgets.
Quick entry to the market: New or lesser-known hotels can establish a presence in the market more rapidly by partnering with established OTAs.
Familiar booking process: Many customers feel more comfortable booking through OTAs, increasing the likelihood of securing reservations.
On the other hand, the cons of OTA dependency include:
High commission fees: OTAs typically charge commissions ranging from 10% to 30% per booking, significantly eating into a hotel's overall revenue.
Loss of control: Overreliance on OTAs means hotels have less control over their pricing, branding, and customer relationships.
Limited guest data: Hotels may have limited access to guest data when bookings are made through OTA channels, hindering personalized marketing efforts.
The impact of OTA dependency is clear: while OTAs can prove valuable in generating bookings, a strategic balance between OTA partnerships and direct bookings is essential for hotels to maximize profits and regain control over their brand and customer relationships.
How to strike the right balance
Step 1: Enhance your direct booking channels
In the quest to reduce OTA reliance and boost profitability, the initial and most important step is to enhance (or create) your direct booking channels. Your hotel's website and, increasingly, its mobile application, are key here.
The significance of an attractive and user-friendly website/application cannot be overstated. It serves as the digital face of your hotel — the platform where potential guests form their first impressions and decide whether to book directly through you or continue booking from OTAs.
A sleek design and intuitive navigation will create a positive initial impact, instilling confidence in potential guests. User experience is also paramount. A user-friendly interface will simplify the booking process, making it easy for visitors to reserve a room, access information, and explore your hotel's distinctive offerings. In this digital era, travelers are seeking convenience and a seamless experience, so it's important to provide that.
Step 2: Implement an efficient booking engine
To reduce reliance on OTAs, the next step is to develop a top-notch booking system. It's crucial to invest in one that's easy for guests to use and integrates smoothly into your website. This way, it will feel like a natural part of a customer's online journey.
The critical aspect in any booking engine is its simplicity, because a quick, understandable process will encourage more direct bookings and help you rely less on third-party platforms. Real-time availability is vital here. Guests should be able to see if their dates are available, eliminating the need for unnecessary back-and-forth communication. Similarly, it's important to provide instant confirmation to give your guests peace of mind. They want to be sure that once they've given you their details or money, their booking is confirmed right away.
Double-check that your booking engine has the capability to integrate with mobile platforms too, as more and more travelers are opting to use their smartphones for hotel bookings. Cater to the growing trend of on-the-go bookings to make your hotel a convenient and accessible choice for a broader audience.
Ready to transform your hotel business?
Start boosting your revenue today with our proven strategies.
Step 3: Implement a robust CRM system
A comprehensive CRM system will serve as a powerful repository for guest data, offering insights that enable you to tailor experiences, boost loyalty, and drive direct bookings. Here's how:
Guest data collection: CRMs help hotels gather invaluable guest information, from preferences and booking history to special requests. This data is the cornerstone for creating personalized experiences that resonate with guests.
Personalized marketing campaigns: Armed with guest data, you can craft tailored marketing campaigns. Whether through email, social media, or other channels, target guests with offers and promotions that align with their preferences, increasing the likelihood of direct bookings.
Guest retention strategies: CRMs enable hotels to nurture guest relationships beyond the stay. From sending post-stay surveys to offering loyalty rewards through your CRM, you can build lasting connections that encourage repeat visits and word-of-mouth recommendations.
And remember, CRM systems are not just for tech-savvy giants. They can be the ace up the sleeve for any hotel looking to regain control over their guest relationships.
Step 4: Optimize your online presence
When you run a business in the digital world, your online presence is your shopfront. By optimizing it, you can decrease OTA dependency. Consider the following strategies:
Search Engine Optimization (SEO): Ensuring your website ranks highly in search engine results is paramount. Boosting your visibility will make it easier for potential guests to find your property. Remember to perform a technical optimization as part of your SEO strategy — Google favors websites that load quickly and are mobile-friendly, assigning them higher rankings.
Content marketing: Providing valuable, engaging content not only attracts visitors but also positions your hotel as an authority in the niche. Regular blog posts, informative guides, and multimedia content will drive organic traffic.
Online advertising: Invest in targeted online advertising campaigns to reach potential guests in the places they're browsing. Google Ads and social media ads can yield excellent results.
Step 5: Leverage email marketing
Email marketing is one of the most effective ways to reduce dependency on OTAs and build direct relationships with your customers. By capturing email addresses at check-in and check-out, you can build a distribution list to keep in touch with guests post-stay.
Send regular newsletters to share the latest happenings at your hotel, spotlight local attractions and events, highlight amenities and services, and promote special packages or deals. Offer exclusive discounts and special rates in your emails that can only be redeemed directly through your website or by calling your front desk, not through your OTA channels. This gives guests an incentive to bypass the OTAs and book directly with you.
To maximize the impact of your email marketing campaigns, analyze your email open and click-through rates to see which types of content and offers resonate most with your subscribers. Use this data to refine future emails and better target different customer segments.
Keep your emails engaging and write in a friendly, casual tone, as if speaking directly to the reader. With an effective email marketing strategy, you'll build brand loyalty, improve guest retention, and significantly increase your direct bookings.
Step out from the OTA shadow.
Start driving your own revenue growth today with Zoftify.
Step 6: Social media promotion
With so many travelers finding inspiration for trips on social media, you need to tap into this channel to spread the word about your hotel and reduce dependency on OTAs.
Post stunning photos of your property, rooms, amenities and location on Facebook, Instagram and X. This gives potential guests a peek into your hotel so they know exactly what to expect. You can also run social media contests and giveaways to increase engagement and followers.
Additionally, establishing a presence on TikTok can prove to be a game-changer. By posting exciting and creative videos about your hotel, you open up the chance for your content to go viral, reaching a vast, diverse, and potentially unexpected audience, including Gen Z travelers. This could lead to an influx of interest and bookings from people who might not have discovered your hotel otherwise, thus broadening your customer base.
To drive your social media accounts, look for influencers in your area with expertise aligned with your hotel's brand and values. Reach out to them about partnering on social media campaigns. You could even offer an exclusive discount to their followers or a complimentary stay in exchange for promotion on their channels. Recommendations carry a lot of weight and can expose you to new audiences.
Step 7: Offer value-added services and packages
Once you've established and strengthened your direct booking channels, the next step is to provide value-added services and packages to entice guests to book directly.
Some ideas for value-added services include:
Complimentary breakfasts or welcome drinks
Room upgrades when available
Discounted attraction tickets
Airport shuttle services
Packages are also an effective way to drive bookings. Create themed packages around local opportunities or tailored to guests' interests like:
A foodie package featuring dining vouchers at popular local restaurants
A family fun package with kids' amenities and activity vouchers
A romantic getaway package including candle-lit dinner reservations and couples' spa vouchers
Promote these exclusive offers across your website, email marketing, and social media. Be sure to clearly communicate the added value and savings to grab guests' attention. And remember to track the performance of different offers to see what resonates most with your customers, then adjust your offerings as needed to keep things fresh.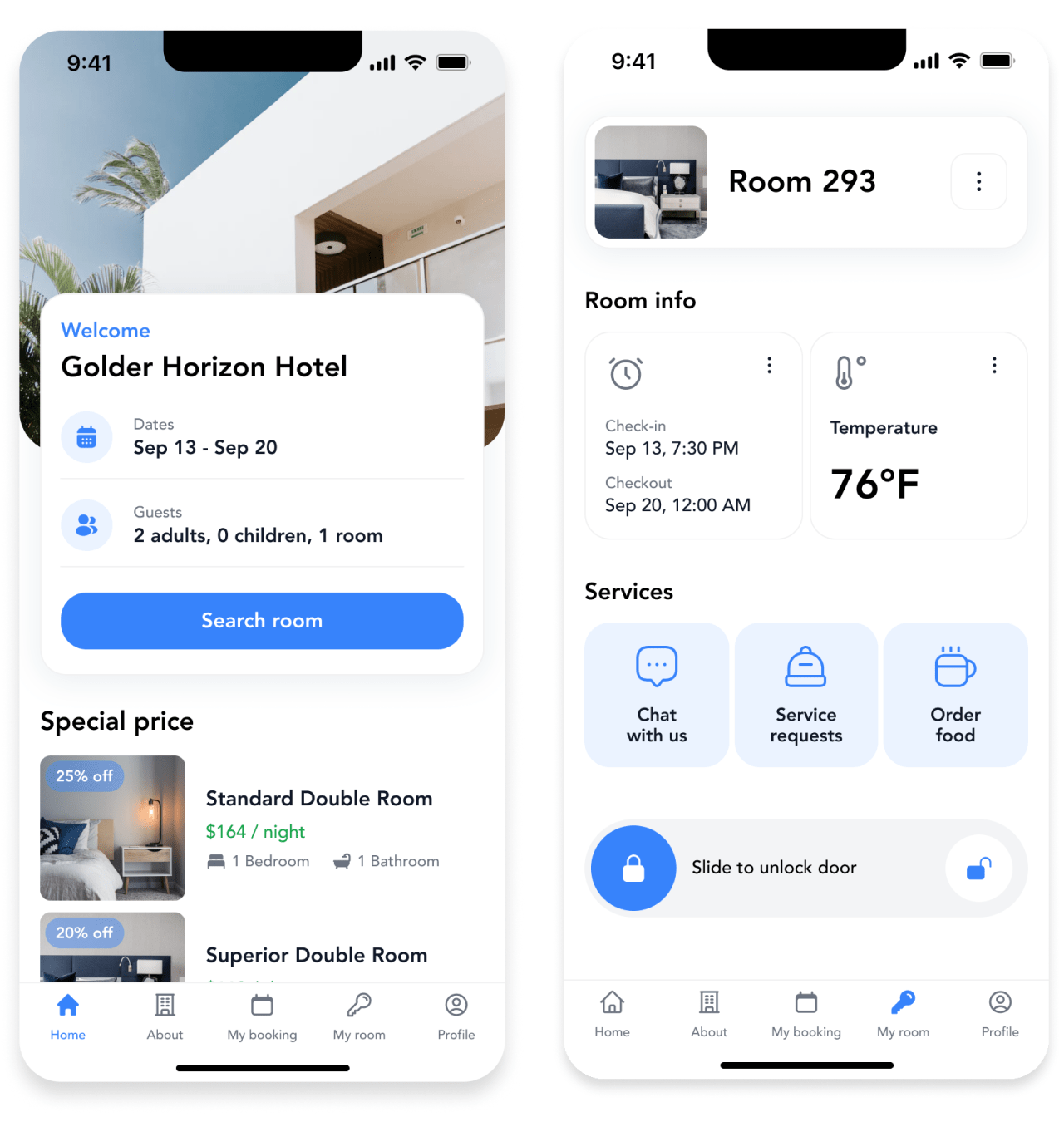 Step 8: Loyalty programs and repeat business
Once you've built up a loyal customer base, the final step in reducing third-party bookings is to maximize the lifetime value of each guest through repeat business. A loyalty or referral program is one of the most effective ways to increase direct bookings and keep guests coming back to your property time and time again.
Offer meaningful incentives: Design a program that provides real value to members. Free nights, room upgrades, spa credits, and dining perks are always appreciated. Make status levels attainable but still exclusive enough to be desirable. The more guests visit, the more they should be rewarded. \

Personalize the experience: Use the data from your loyalty program to customize each stay. Wish members a happy birthday or anniversary. Upgrade their room when possible. Recognize repeat guests upon arrival. Making a personal connection will strengthen their bond with your brand. \

Analyze and improve: Monitor how members are earning and redeeming points to see what's working and what could be better. Survey members regularly to get direct feedback on their experience with the program and how it could improve. Make adjustments to keep members motivated to continue booking directly.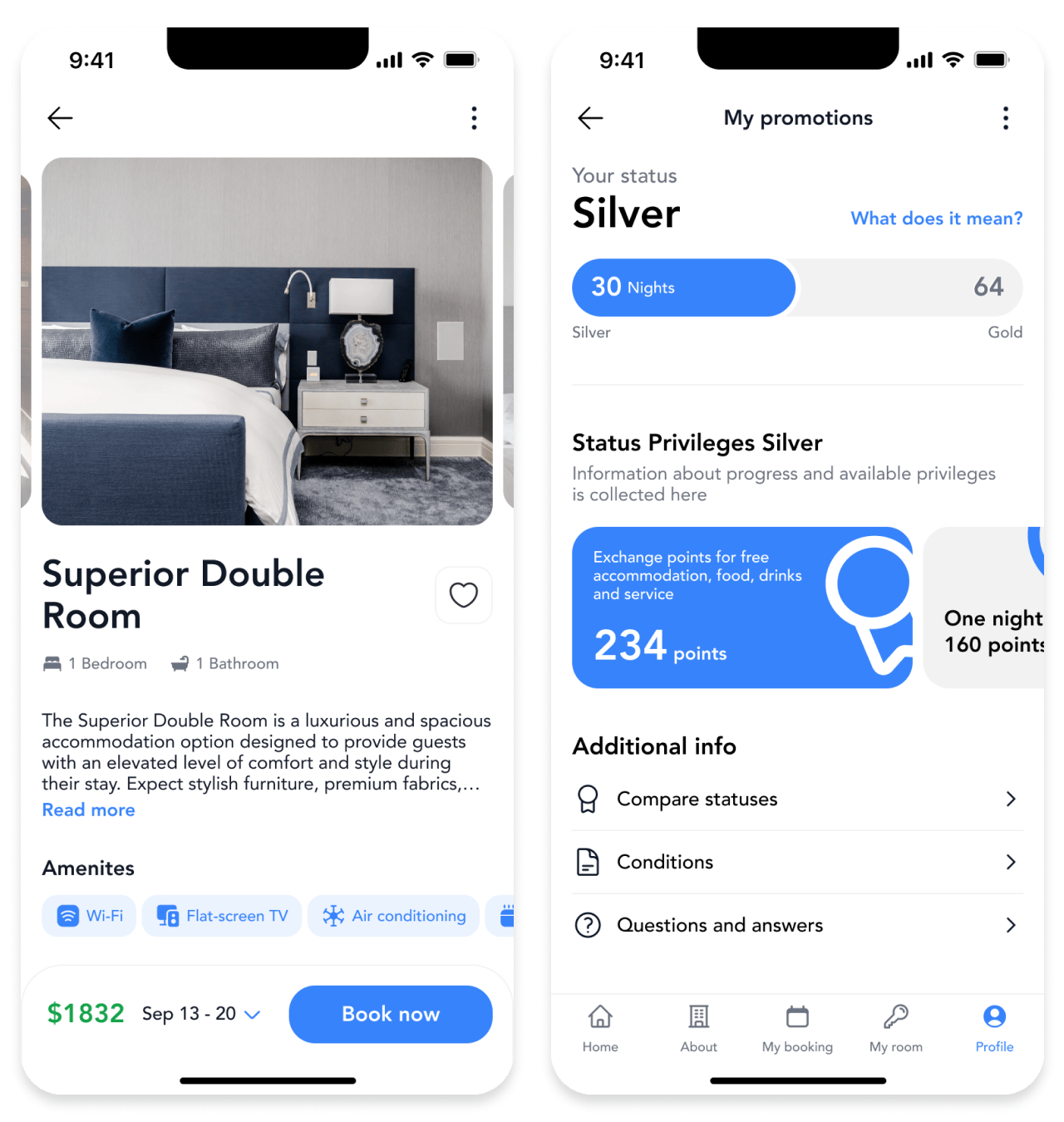 Challenges and сonsiderations
Cutting down on OTA dependency brings a unique set of challenges and considerations. Let's take a closer look at them.
Brand recognition takes time
Rising above the noise and establishing your brand as a go-to source for accommodation can be a mountainous task. It involves not just creating a unique brand identity, but also consistently communicating it across channels to gain recognition and trust among target audiences.
Guest loyalty must be earned
Winning the hearts of guests to inspire repeat business and referrals is a long-term game. It demands an unwavering commitment to exceptional service, personalized experiences, and rewarding loyalty programs.
Technology investments add up
The technological infrastructure needed to power direct bookings, like booking engines, website optimizations, and mobile apps, can quickly add up in costs. These investments, though essential for OTA cost reduction, require a substantial financial commitment.
Marketing costs can be heavy
Amplifying visibility to drive direct bookings often comes with a hefty price tag. From SEO to social media marketing and email campaigns, these necessary strategies demand both time and money.
OTA contracts can be hard to cut
Navigating the intricacies of existing OTA contracts can be tricky. Certain agreements may carry minimum requirements or restrictive clauses that could limit your ability to reduce dependency on these platforms. Always review contracts meticulously and consult with legal experts when necessary.
Break free from OTA dependency.
Reach out to us today and take control of your business.
Final thoughts
You have so much amazing value to offer your guests, so don't sell yourself short by relying too heavily on the big OTAs. It can take time to turn the tables, but by implementing even a few of the steps from this article you can strengthen your bottom line. Get out there, spread your message, build your brand, and watch as more and more guests come to you directly. The rewards of increased revenue, stronger guest relationships, and true independence will make all the effort worthwhile.
FAQs
What is OTA dependency?
OTA dependency is when hotels become overly reliant on online travel agencies (OTAs) for their bookings. This reliance can be a two-sided coin, providing increased visibility and quick market entry but also coming with significant drawbacks such as high commission fees and loss of control over hotel branding and customer relationships.
What are the best strategies for reducing dependency on OTAs?
To boost direct bookings, improve your hotel's website and mobile app to make them more user-friendly and attractive. Implement an efficient booking system that offers real-time availability and instant confirmation, plus a robust CRM system to collect guest data and create personalized marketing campaigns. Optimizing your online presence through SEO, content marketing, and targeted online advertising can also boost direct bookings.
How can a loyalty program help reduce online travel agencies dependency?
A loyalty program can help decrease OTA reliance by incentivizing repeat bookings directly through your hotel. By offering meaningful rewards like free nights, room upgrades, spa credits, and dining perks, guests are more likely to book directly to take advantage of these benefits.
Alex loves travel and tech and founded Zoftify to help travel companies use technology more effectively. Before this, he worked in tech consulting, where he led international mobile development teams.