How to measure travelers' satisfaction and ask for feedback
Alexander Ragin
May 17, 2023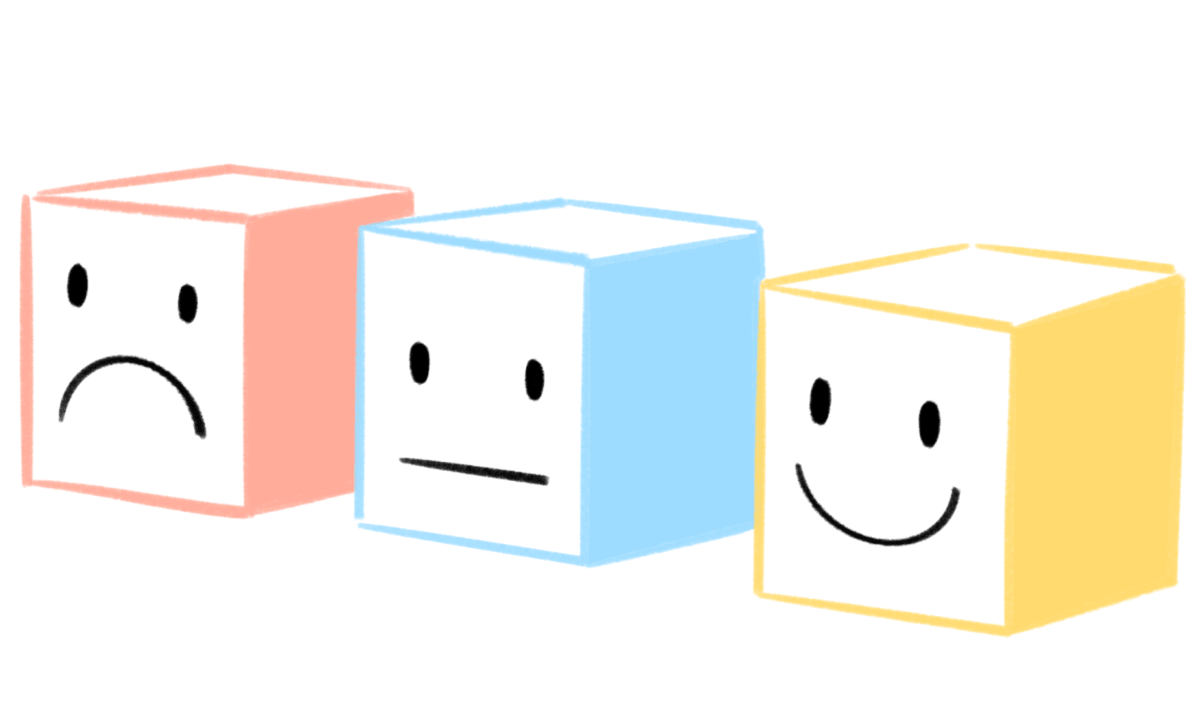 You can't run a successful travel company without understanding traveler concerns and wishes, and there's no way of knowing them without getting feedback. Travelers' satisfaction is extremely important for the growth of your travel business — a happy customer is not only more likely to come back for more, but also to recommend your business to their friends and family.
If you are wondering how to measure traveler satisfaction and ask for feedback, then you're in the right place. Let's dive right in!
How to determine and measure traveler satisfaction
While customer satisfaction is one of the most important metrics for any business, there is no perfect way to measure it. People are complex beings, and they may both like and dislike something at the same time. Their opinions may also be affected by external factors and personal circumstances. Even if every customer would care enough to leave a detailed review, it can be difficult to gather all of this data, analyze it correctly, and then use it to your advantage.
However, there are some solutions to this problem. You can make things easier for everyone by using a generalized feedback approach — for example, the NPS metric.
NPS stands for Net Promoter Score, and is used to figure out how likely your customers are to recommend your services to someone else. Customers are presented with an option to answer that question using a 0 to 10 scale.
Depending on their answers, respondents are divided into three groups: the promoters (9-10), passives (7-8), and detractors (0-6). To measure tourist satisfaction you'll need to subtract the total percentage of detractors from the total percentage of promoters. This will give you an overall score for your company; a number between -100 and 100. For example, a company with 30% of promoters and 10% of detractors has an NPS of 20. The averages, according to a 2022 NICE Satmetrix U.S. research, are around 22 for travel websites, 22 for airlines, and 26 for hotels.
Another method of satisfaction measurement for tourist agencies is the Customer Satisfaction Score (CSAT). Customers are presented with a simple question, for example: "How would you rate your experience on the scale from 1 to 5?". The resulting score is calculated by dividing the number of satisfied travelers (4-5) by the total number of respondents, and then multiplying the result by 100.
A similar (but more nuanced) metric is the American Customer Satisfaction Index (ACSI). According to it, in 2022 the average satisfaction score for internet travel companies in the United States was 74.
While both CSAT and NPS provide you with certain information on whether your customers are happy or not, you will often find yourself needing more detail. When it comes to measuring tourist satisfaction, it's always good to get in-depth feedback — so you probably want to ask several questions. However, at the core of the methods we've shared is simplicity, so you have to keep that in mind — each additional question you ask increases the likelihood of customers not completing the questionnaire at all.
It would be a good idea to diversify your follow-up questions to keep your questionnaire engaging for customers and get the richest insight. For example, if someone rates their experience as 9 in a CSAT, you should ask them what was the best part of it, and if someone chooses a 3, your next question should be about the possible improvements. Your questionnaire should provide pre-written options the customer can choose from, so they can answer quickly without feeling like it is too much work to provide feedback. However, you should also allow them to write their own responses if they feel like it.
The scores you come out with are simplified representations of actual customer experiences. To get an accurate representation, collecting and measuring traveler satisfaction correctly is essential. There are a few points to keep in mind.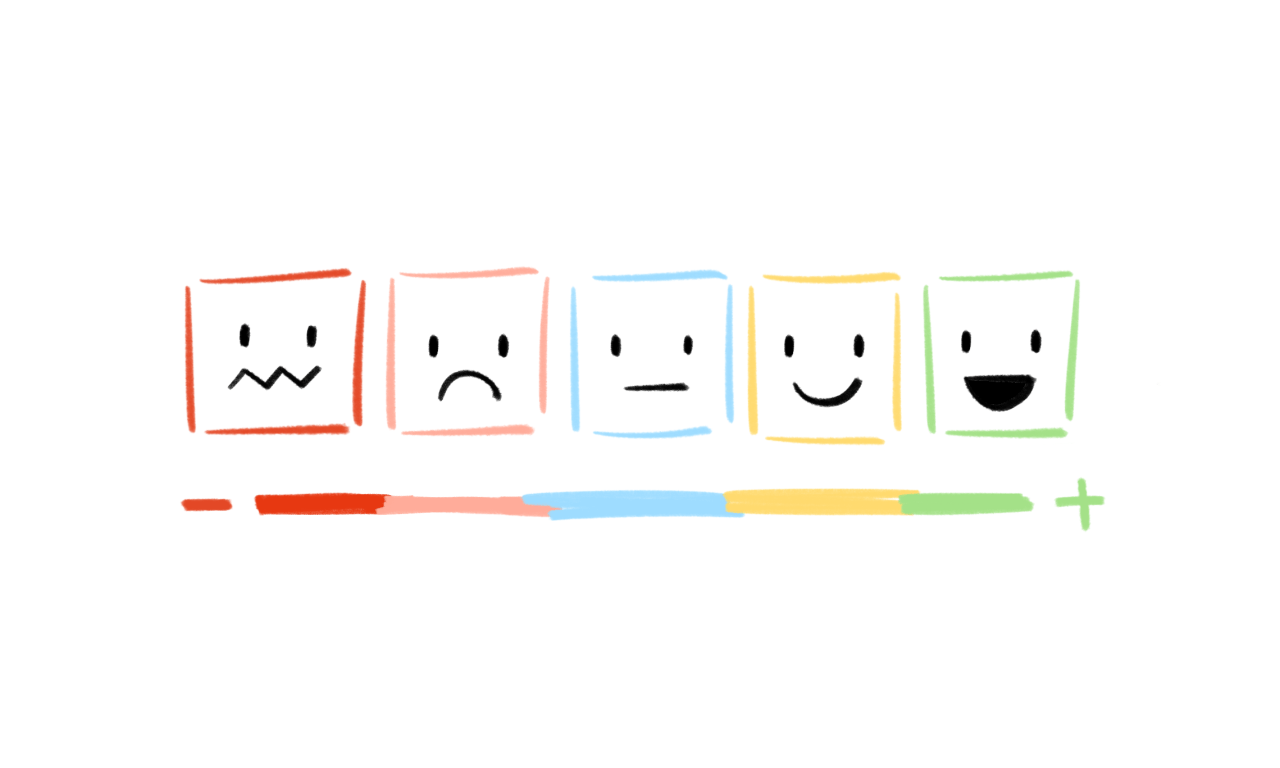 Tips for measuring customer satisfaction
For one, you should be interested in your customers' expectations, and finding out how they were (or weren't) met. Everyone is different, and their expectations may vary depending on several factors, so knowing this would help you understand whether you provide a good tourist service or not.
There are multiple determinants of tourist satisfaction: transport, logistics, accommodation, food quality, prices and so on. Ideally you should measure these experiences separately to know what your strong and weak points are.
Another thing to keep in mind is your tourists' profiles and identities: understanding how gender and age differences result in different travel experiences will serve you well when you need to recommend a tour for a new customer. For example, if a new generation of customers prefers a more personalized approach, then you need to know exactly why to target the Gen Z travelers.
Finally, the best way to get more responses to your questionnaire and ensure these responses are accurate is to ask your customers to complete it right after the end of their experience, when their feelings (both positive and negative) are fresh, and they still care about them enough to share.
Ways to ask travelers to leave feedback
Email feedback
A good way to ask for feedback is to send a personalized email during the first 24 hours after the customer's trip. This creates a new channel for direct contact with your customer — not everyone wants to speak about their positive or negative experiences out loud on social media, and many would prefer to respond in a more private manner. An email is also a great opportunity for you to win a customer back — providing care and attention may be just enough for a client to not look at competitors' services.
Email automation helps a lot here — you can make it part of your routine customer communications post-trip and save time on sending emails manually.
Online review
Some customers like giving detailed feedback and describing their experiences — they just need a platform to do it on. This could be your website, social media page, a Tripadvisor account, and so on.
Remember, writing a review requires time and effort, so one of the best ways to encourage it is to respond to your clients. Make sure that your review section feels more like a space for dialogue rather than a wall of monologues. This way each new customer is more likely to leave a review, because they know they will actually be heard and their feedback will matter.
Another way to incentivise customers to leave reviews is to offer a discount or similar benefit. A discount on a customer's next trip in exchange for a review might just be enough to increase the amount and quality of feedback you get.
Mobile app questionnaire
A short in-app questionnaire is a simple and elegant option for generating feedback. Integrating a couple of questions into users' app experience is smooth and unintrusive, and it's likely that your customers are already used to ratings and similar surveys from other apps. Just remember to keep questions simple and provide pre-written answer options — ideally it should take no longer than a minute for the user to finish it.
Apps also make it easy to incentivise clients to leave reviews. You can send push notifications to remind them to leave one for a bonus as a reward, e.g. $50 off for the next trip.
Real life example
A few years ago, a CEO of a travel agency contacted our digital product development company. They were preparing for the peak travel season and wanted to increase their sales by creating an app. They also expected it to ease the travel managers' workloads, allowing customers to browse through different offers themselves.
We made sure to develop a feature-rich application that would suit all of their needs. The app we created included:
A tour preview menu to visualize everything a customer expects from their trip Hot tour promos to provide customers with more popular and affordable options Ratings system to help clients make an informed choice An advanced search bar with a helpful filter (e.g. for proximity to the beach, distance from the city center, the inclusion of breakfasts and so on).
But we took it even further. We also developed a promotional program for the client: when a customer leaves a review, they get a $100 coupon for their next trip. This simple and effective idea was a success — the incentive played a significant role and helped us build customer loyalty with the mobile travel app and the number of repeated bookings — up by 30% in fact! Our client's Trustpilot rating also increased from 4.4 to 4.6.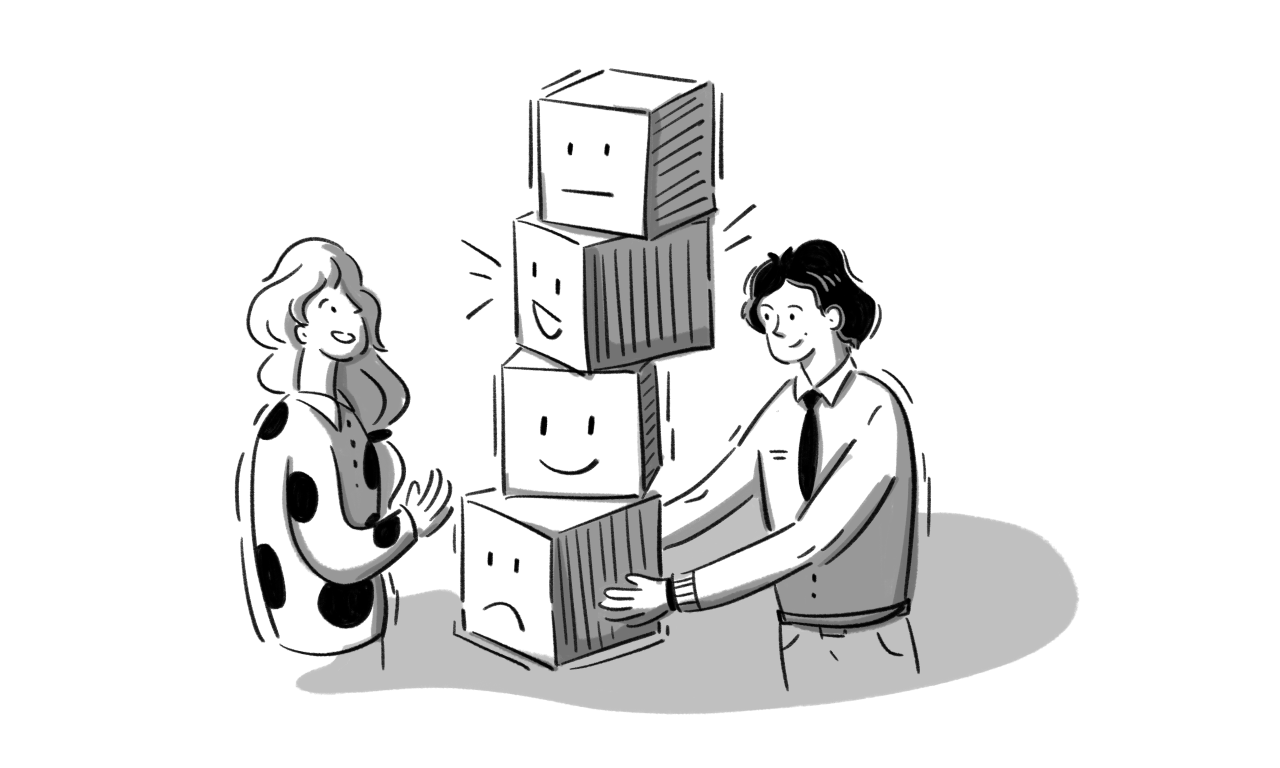 Final thoughts
Getting customer feedback is important — and when you ask the right questions in the right way, the insight can be invaluable. Understanding what makes your clients' experience better or worse allows you to change your services as necessary, and this leads to higher customer satisfaction and results in business growth.
There are multiple traveler satisfaction metrics and ways to ask for feedback, and introducing them into your work can go a long way for both your target audience and your company. Here at Zoftify, we've worked on many travel-related projects and can provide you with the tools and expertise to ensure your business thrives in the travel and leisure market.
Thinking of a solution to increase customer satisfaction?
Our expert team has transformed many businesses just like yours
FAQs
What is customer satisfaction in tourism?
Customer satisfaction is a measure of how much a customer enjoyed their travel experience and the services related to it. Customer Satisfaction Score (CSAT) is just one technique of satisfaction measurement for tourist agencies but there are many methods you could use and adapt.
What are the determinants of tourist satisfaction?
There are so many determinants of tourist satisfaction, including transport, accommodation, travel policies, food quality and prices. Remember, what matters to one person may not matter to another. It is important for a company to measure business traveler satisfaction across all of these factors in order to understand when and why regular travelers sometimes become dissatisfied travelers.
How do I analyze tourist satisfaction?
How you analyze tourist satisfaction depends on the method you have used. Some of the methods we have talked about require you to do a specific calculation to generate an overall score.
Remember that multiple factors can have an influence on tourist satisfaction — from their destination's laws all the way down to the customer's identity and personal beliefs. Remember this when you are thinking about how to measure business traveler satisfaction.
How do you measure customer satisfaction in a large travel company?
If you are wondering how to measure tourist satisfaction, you should read more about different metrics, like Net Promoter Score (NPS) and the Customer Satisfaction Score (CSAT). The first is used to figure out how likely it is for a customer to recommend a service to their friends, while the second is designed to measure the overall customer satisfaction.
Alex loves travel and tech and founded Zoftify to help travel companies use technology more effectively. Before this, he worked in tech consulting, where he led international mobile development teams.