5 reasons to build a mobile app for your Shopify store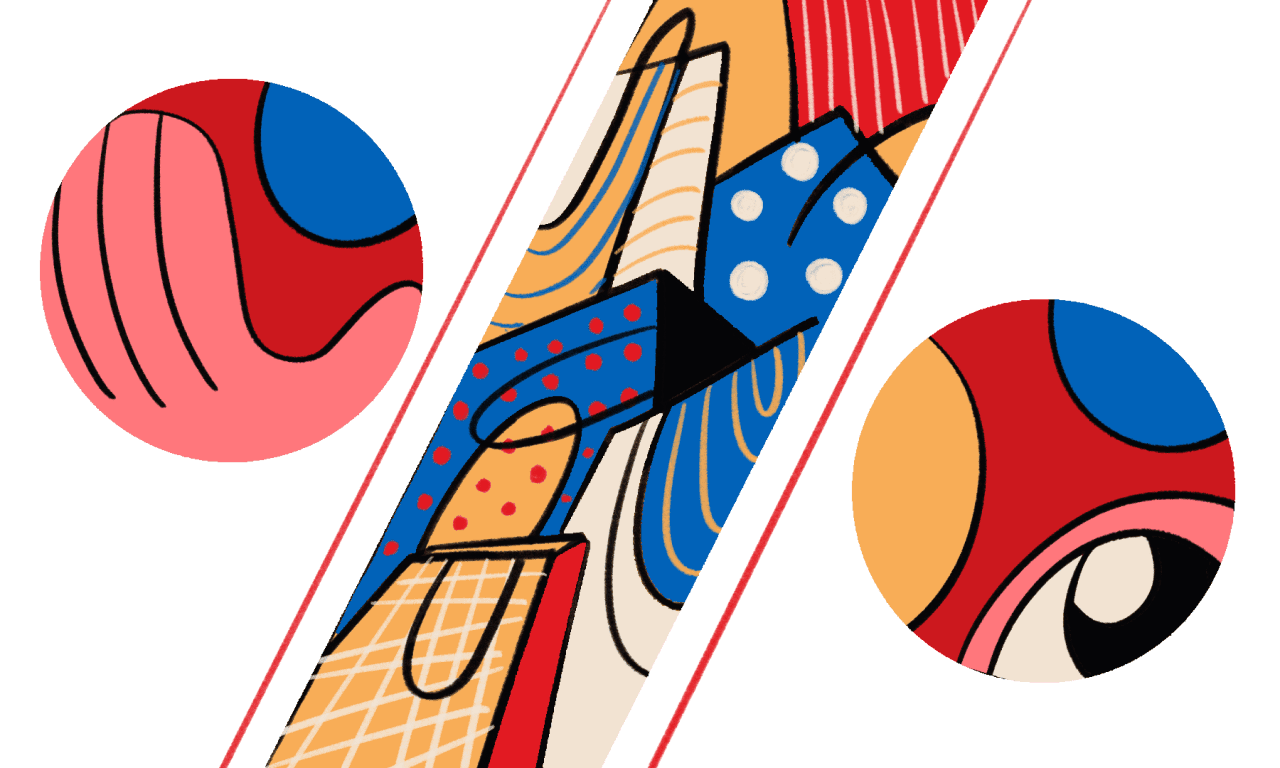 How can I boost the growth of my Shopify store? Is building a mobile app really worth it? Do I need to build a mobile app if my web-only retail business is doing fine?
This article explains why you need to launch a mobile app for your Shopify store — from the perspectives of mcommerce (mobile commerce), the benefits for your business, and how we can help you with going mobile.
Shopify and online retail: What's in store?
Shopify is a subscription-based platform for building and running an online store without a single line of code. It provides you with all the necessary software, hosting, and an SSL certificate. Shopify also has its own app store where you can buy plugins and add more features to your retail website — for example, a loyalty program. By May 2022, Shopify was hosting 5.6 million stores, and last year the platform processed orders with the total worth of $79.5 billion. If a Shopify store is already doing well, do you really need to go mobile?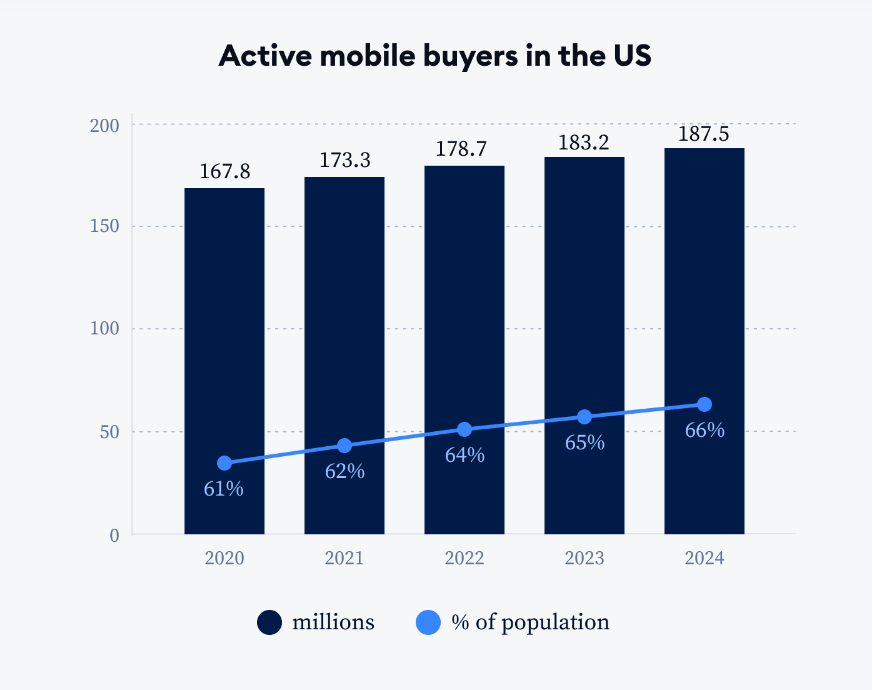 According to Tidio, who used data from eMarketer, by 2024, 66% of the US population will shop via mobile apps. And eMarketer predicts that by 2025, the retail mcommerce sales share in the US will reach 10% of total retail sales. The total revenue from mobile sales is expected to double the 2021 revenue, reaching $660.55 billion.
Long story short, the ecommerce industry, including mcommerce, is growing, and building a mobile app for your retail business will get you more sales and wider reach.
Can you do better? Yes — if you go mobile. You don't even have to develop the app yourself — contact us and we'll sort everything out for you.
5 reasons to launch a mobile app for your Shopify store
Increased sales and customership are not the only reasons to go mobile. Here are 5 more reasons why you should consider building a mobile app for your Shopify store.
Convenient updates
If your retail business is web-only, there are two ways to notify your customers about new drops and discounts — email and SMS. Email notifications are slow and generally have lower open and click-through rates compared to mobile push notifications. And if you're sending bulk SMS messages, you'll have to pay — depending on the country, your customers might have to pay as well.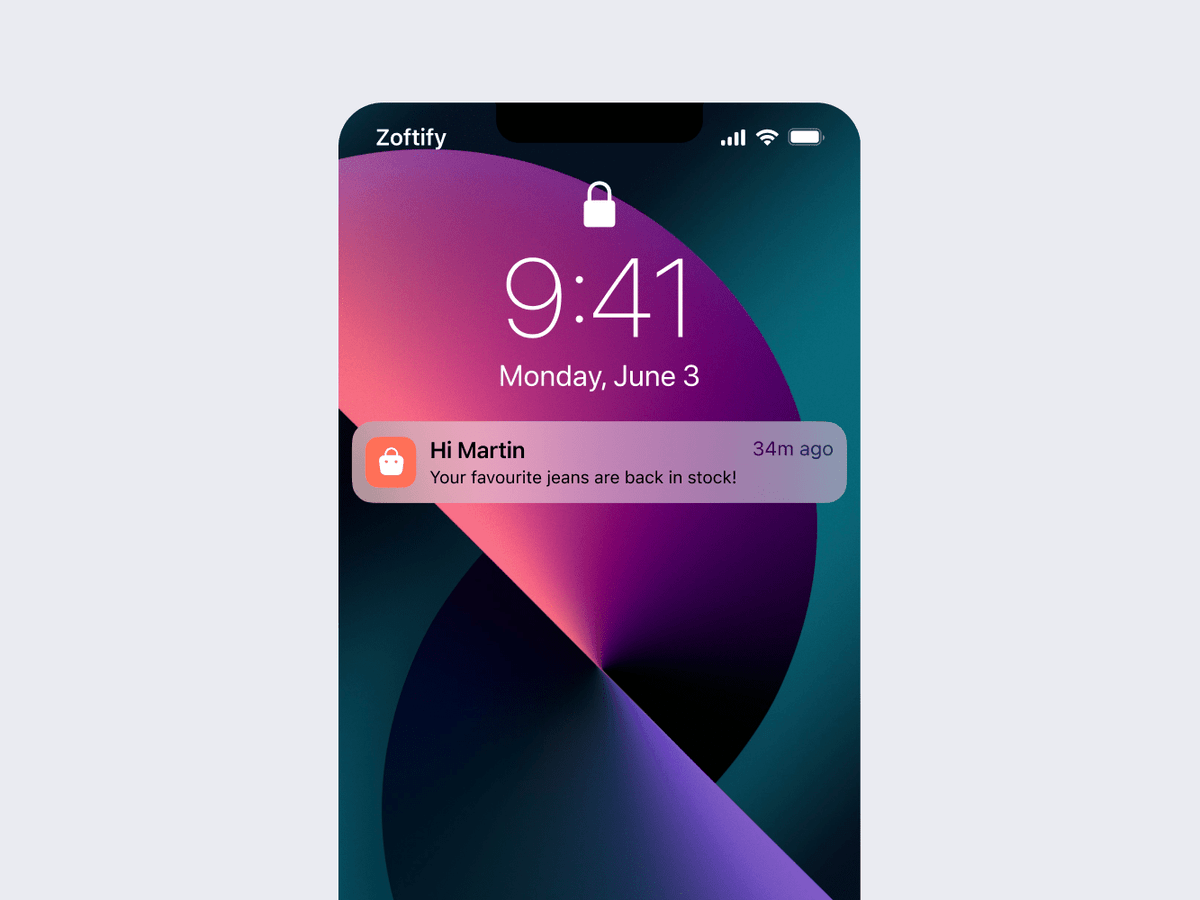 A mobile app for your Shopify store improves your customers' user experience by giving them quick and free updates they'll never miss. In return, you'll get more sales and online store traffic.
Better transactions
Websites only allow users to add credit card data to their accounts. Mobile apps are more flexible when it comes to cashless transactions — you can add Google Pay/Apple Pay and mobile banking apps like Revolut, to name a few. You can even add cryptocurrency as a payment option. Another possible feature in a mobile app is a card scanner — users can simply take a picture of their credit card and the only number they'll have to enter manually is the CVV code.
Mobile payments are also more secure — and not just because users don't have to give away card data. You can add biometric authentication like face recognition for an extra security boost.
Frictionless user flow
The buying flow on a website typically looks like this: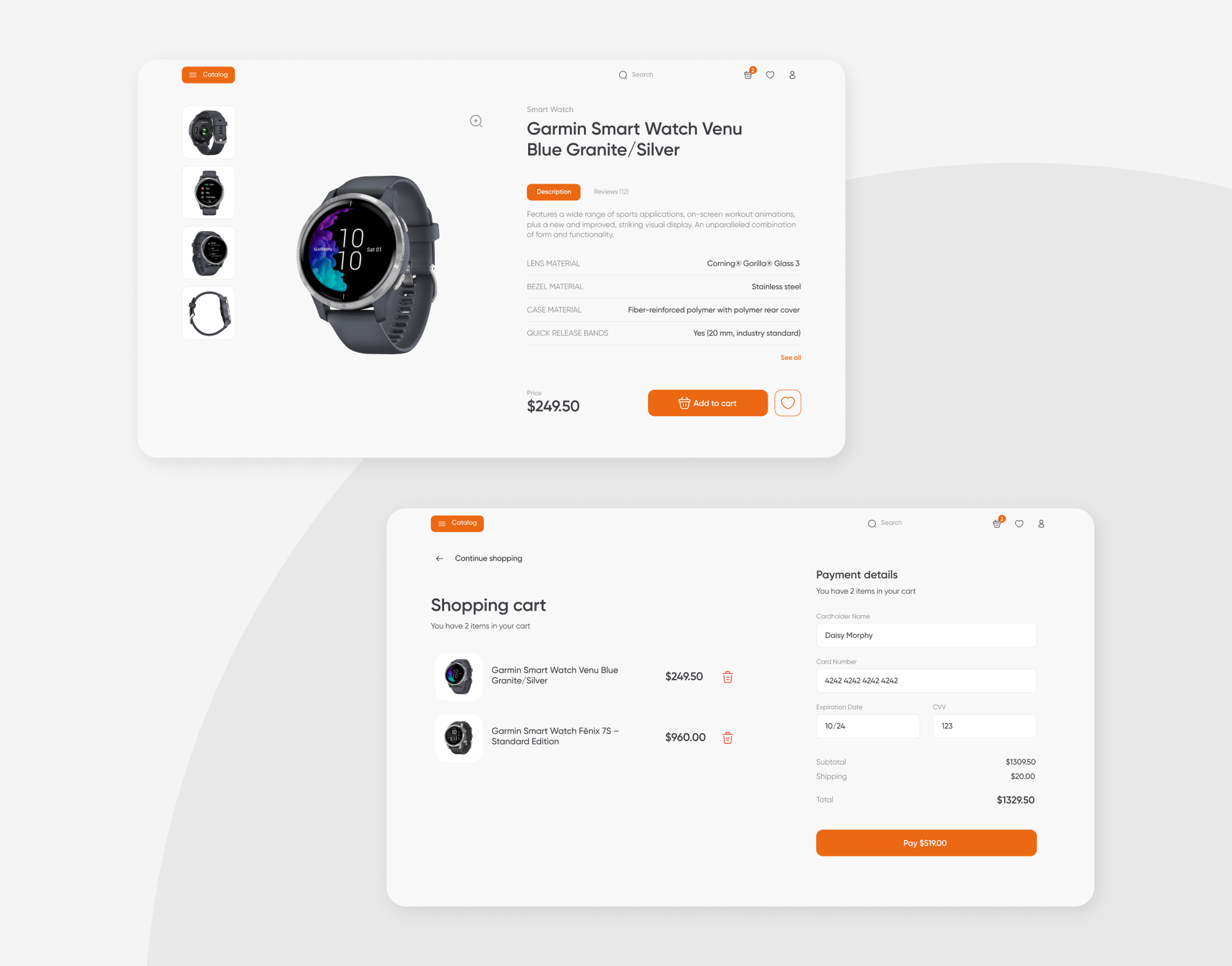 Adding to the cart, switching to the cart page, choosing the payment method — that's all part of a standard website buying flow, but mobile apps make that flow far less convoluted. Just add a "Buy now" button and cut the flow down to a couple of clicks.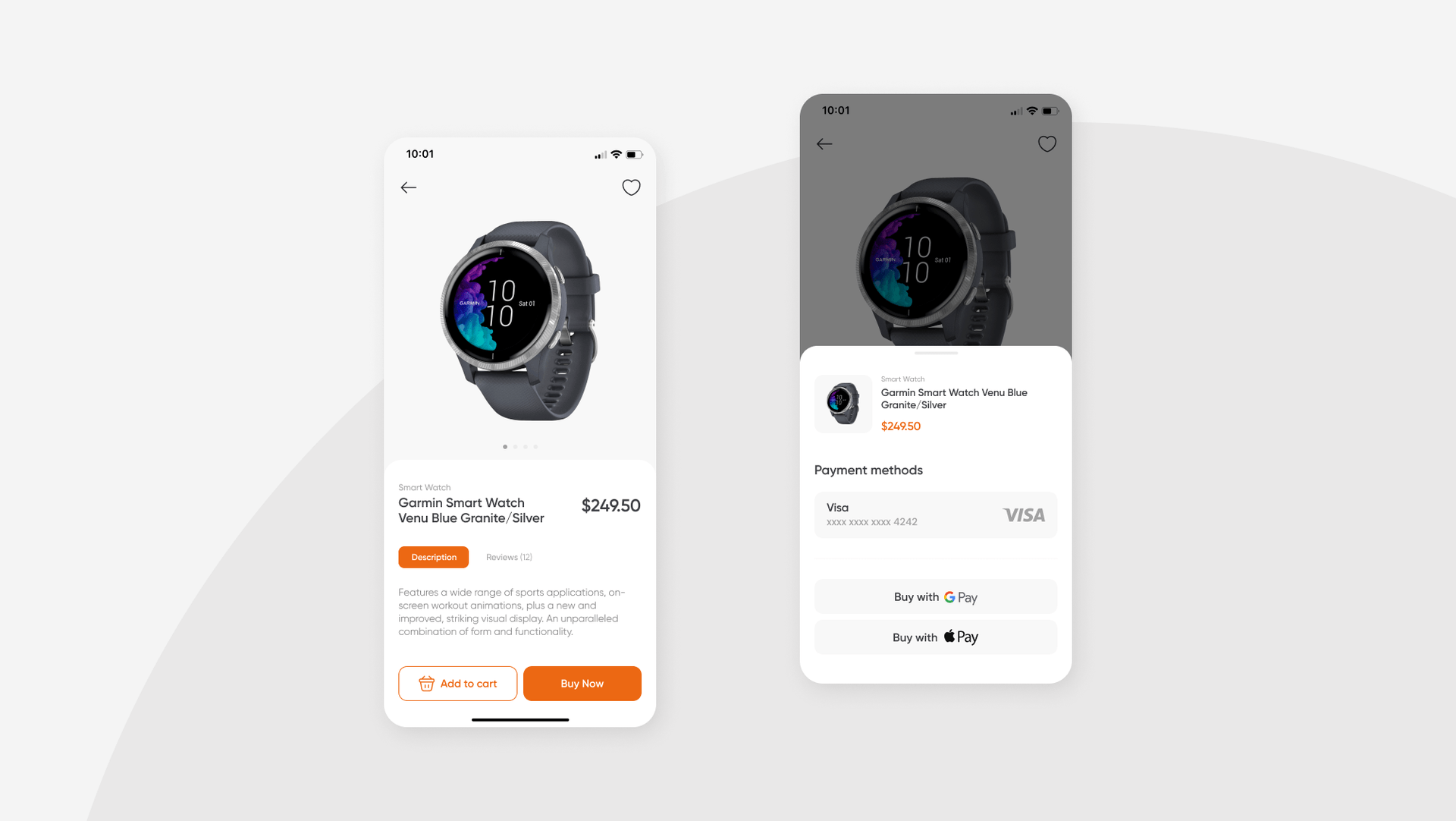 Extra revenue source
Shopify websites don't offer many monetization opportunities — all you have is online sales and banner ads. Mobile apps provide more possible revenue sources. For example, ads in mobile apps are not limited to banners promoting other Shopify stores — you can use different forms of advertising and partner with whoever you want. Or you can add a subscription service, offering exclusive items, discounts, or surprise boxes for a monthly fee. Or even go hybrid and use more than one monetization model in your app for greater efficiency.
More marketing opportunities
A Shopify mobile app for the online store is a powerful branding instrument. Users will see the app's icon on their phone all the time, so it's already serving as an ad for your business without users even opening it. But there's more to it:
Shopify doesn't offer many opportunities for customization when it comes to website design — but with a custom mobile app, you can create a unique look that users will associate with your brand.
Branding is more than just visuals. With good UX writing for your CTAs, push notifications and in-app content, you can craft a tone of voice that sets you apart and appeals to your customers.
Mobile apps give more room for creative promotion strategies — for example, gamified loyalty programs and user-generated content.
Mobile apps allow you to collect tons of user data for marketing — that's insight that you can use to provide personalized shopping experience for your customers.
The bottom line is, having a mobile app for a Shopify store benefits both customers and sellers. It means higher sales and more engaged customers who will stay with you for longer.
Developing an app for your business might seem scary, but that's only if you do it yourself. We're here to help. Let us build you an app that will boost sales and increase customer loyalty.
How can we help?
If you need a mobile app for the Shopify online store, you have two options. You can hire your own mobile app development team or outsource the development to an IT agency. Here's what you need to consider:
It costs up to $4000 and takes up to 42 days to hire just one tech talent. And your team will need to consist of UX/UI designers, developers, QA specialists, and managers — at least one of each. You will end up spending months and thousands of dollars hiring the right team.
You're not done once you've hired the team — planning and establishing workplace processes takes time and slows down your development.
You're already running a Shopify store and that takes time and commitment. Big or small, running retail businesses is stressful. Adding on a new IT team and managing the entire development process means extra responsibility for you, when actually, it's not your job. Even worse, the extra commitment won't end after the app is released — you'll need to be involved in ongoing maintenance and market research.
But if you outsource the development to an agency, you won't have to spend time and money on hiring and managing a team — keeping you free to run your business. Outsourcing agencies will nurture your project from idea to app stores, so you can do your job while developers do theirs. It's cheaper, it's faster, and it will yield a better Shopify mobile app for your ecommerce store that your shoppers will love.
Still in doubt? We have a story to tell.
Shane's story
Shane owns a small, eco-friendly grocery business in Denver, Colorado. He has three brick-and-mortar stores in Denver and a Shopify store for selling online. Shane's business was doing fine, but he wanted to boost growth and go mobile. He had an idea for a grocery subscription service, similar to beauty boxes. For a monthly fee, subscribers would get a surprise box full of eco-friendly produce.
But most importantly, Shane wanted the mobile app for his Shopify store to look professional so he could use it to grow brand recognition. That's why, last spring, he contacted Zoftify. The first prototype of his custom app looked like this: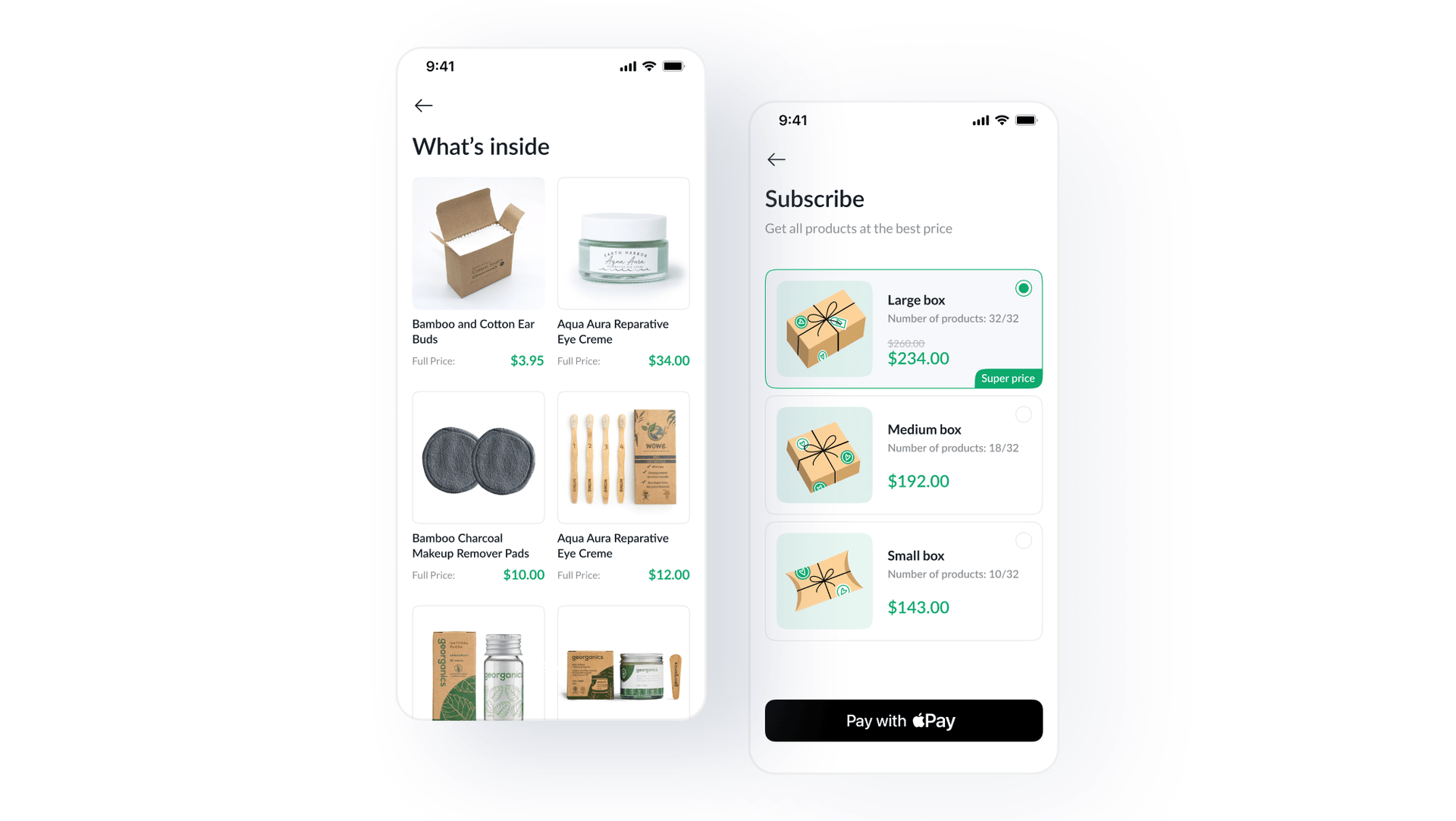 Building a Shopify-based mobile application is different from building an app from scratch. The backend part of the app is already finished — it's part of the Shopify ecosystem. All we had to focus on was UI design and frontend development. This allowed us to work quickly (we can create a mobile app in just 2.5 months like this), but we did have to develop some features from scratch, such as the subscription flow.
Now, 30% of purchases from Shane's stores are mobile — and 10% of his total revenue comes from the subscription service. We've been maintaining the app for a year now, and in this time, his business has grown to the point that he is considering opening more physical stores. Shane's story shows how using a Shopify mobile app for the online store can transform a business. Even if you're doing well with just a Shopify-based website, a mobile app can help you grow customership and revenue.
Wrapping up
The mobile retail landscape is fast-growing. If you have a Shopify store, turning it into a mobile app will improve customer experience and increase your revenue thanks to:
Convenient updates via push notifications
Safer and faster payments
Frictionless user flow — purchase whatever you want in two clicks
More sources of revenue — like in-app ads and subscription services
More room for creative promotion campaigns — like a gamified loyalty program
But hiring and managing your own app development team can be expensive and time-consuming. To save time and money, you can outsource app development to an IT agency — and Zoftify is here to help. We build apps on React Native, which allows us to make an iOS app and an Android app with a single codebase. Our team will nurture your project from idea to app stores. All you have to do is sit back and wait for the release.
Need a mobile app for your Shopify store? We'd love to work with you — just send us a message.
FAQ
Why do you need a mobile app for your online business?
With a mobile app, you get more sales, a wider reach, and an improved customer experience. Even better, you can monetize your app — for example, by implementing a subscription service.
Why do you need a Shopify app?
Even if your Shopify store is doing fine, building a mobile app will boost business growth. For example, you can add more payment options and quick updates via push notifications.
How long does it take to build a mobile app for your Shopify store?
It takes up to 2.5 months to build an app like this — compared to 5–6 months to develop a retail app from scratch. The backend part runs on Shopify, so all developers need to do is design and build the mobile interface.
Sign up for insights, ideas, and inspirations
Like what you are reading?
You can receive our content directly to your email.
Zoftify Eesti OÜ
14804535
VAT: EE102329906
Estonia (HQ)
Lõõtsa tn 5-11
11415 Tallinn, Estonia
Latvia
Roberta Hirša iela 1
LV-1045, Riga, Latvia